Queen Elizabeth canceled her trip to Northern Ireland which was supposed to take place few days back. Reports are that she delayed the visit until further notice after she was advised by her doctors not to travel and to take some rest.
Buckingham Palace released a statement regarding the cancellation, saying it was due to health reasons not related to the coronavirus. They didn't provide any further details, whatsoever.
"The Queen has reluctantly accepted medical advice to rest for the next few days," a Buckingham Palace spokesman said.
"Her Majesty is in good spirits and is disappointed that she will no longer be able to visit Northern Ireland, where she had been due to undertake a series of engagements today and tomorrow.
"The Queen sends her warmest good wishes to the people of Northern Ireland, and looks forward to visiting in the future."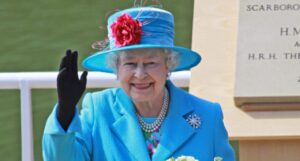 Source: Shutterstock/Atlaspix
Sky News reports that the purpose of the two-day trip was to mark the recent renaming of the Hillsborough Castle into Royal Hillsborough Castle. Further, Her Majesty the Queen was supposed to attend a church service at St. Patrick's Church to "commemorate the centenary of the foundation of Northern Ireland." This event was dubbed controversial after the president of Ireland refused to be part of it.
According to Sky News royal correspondent Rhiannon Mills, Queen Elizabeth "has all of the best possible help around her and she lives a very privileged life but for 95 years old she has been undergoing a very busy work schedule."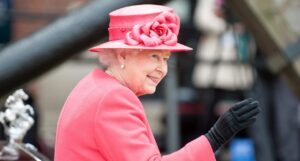 Recently, The Queen has been spotted using a cane. The last time she used one to help her walk was back in 2003 and 2004 after a knee surgery.
This year, she was given the "Oldie of the Year" award by the Oldie magazine, but she didn't accept it. In their latest issue, the magazine published that The Queen's private secretary Tom Laing-Baker, said, "Her Majesty believes you are as old as you feel, as such The Queen does not believe she meets the relevant criteria to be able to accept and hopes you will find a more worthy recipient."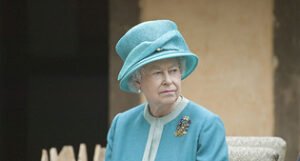 Prior to the doctors' advice not to travel, The Queen was also told to cut on the alcohol intake. The Palace said she didn't mind that because she wasn't really drinking much. She only enjoys dry martini in the evenings and has a glass of wine with her lunch every now and then.
Queen Elizabeth's work schedule is quite demanding, especially for someone her age. The good thing is that her son, Prince Charles, who is heir to the throne, as well as her grandson, Prince William, are always ready to step in.
"Her family will step up and be by her side, but she will carry on," a source told People earlier this year.
"She understands that she has a job to do, and [Philip] would have wanted her to crack on. She did do so when he retired from public life.
"She will never abdicate because of duty and honor and public service is so deep in her, as it was for him."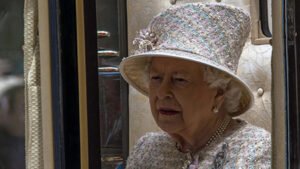 We truly hope The Queen isn't experiencing any serious health issues and all she needs in order to get better is to take some break from all the commitments.