The great Oprah Winfrey remains until this day one of the women who made history and a revolution in the entertainment industry. She is a pioneer who first stepped foot in a world which consisted of all white males when she started hosting The Oprah Winfrey Show, which aired for 25 years.
Oprah's childhood was rough. As a teenager of just 14, she was sexually abused and became pregnant. She gave birth to a son who was born prematurely and died shortly after. After that, she never had children.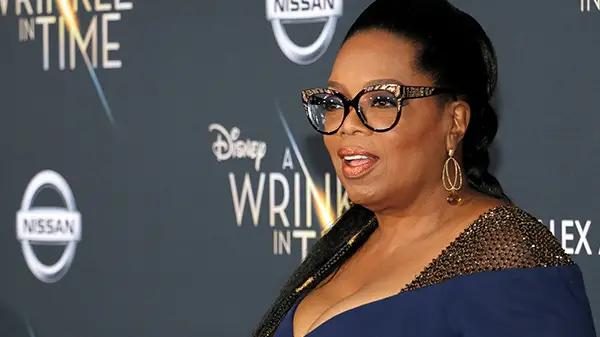 Shutterstock
Born in the small town of Kosciusko, Mississippi, on January 29, 1943, she didn't seem to have any real chances of doing something with her life, so her decision to move to Nashville with her father and her stepmother turned to be the best she has ever made.
She never kept quiet of the abuse she suffered. Instead, she spoke openly of those who hurt her, and instead feeling hate towards them, she says the stuggles they caused her somehow helped her become the woman she is today. Speaking to the Readers Digest, the most famous host and The Color Purpleactress, said, "Being 14 was a very difficult time for me, it was rough. And had I had guidance at that age, my life might have been very different."
"But I do believe, from the lowest moments in your life, the deepest pits where you don't understand it, every single moment of emotional destitution, where you couldn't see a way out… I believe every moment is a building block and another step in your journey to being who you are meant to be, and who you are meant to become."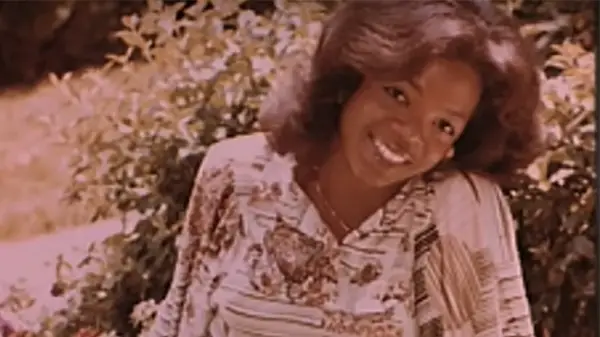 Youtube/OWN
Once in Nashville, Oprah won the Miss Black Tennessee beauty pageant when she was 17.
It helped her get a job at the local radio that organized the contest. She got her first job on the television after she moved to Baltimore, Maryland, where she began co-anchoring the six o'clock headlines on WJZ-TV. However, after some time, her mentor, who was an editor and yelled at her every single day, moved her to read the news instead of being a host. She recalls those times, saying, "I used to go to work every day shaking with fear, saying 'I know I'm going to be fired'."
"I wasn't a great writer, I wasn't fast enough. In the end I didn't get fired, but I did get demoted to the talk show … which was seen as a big demotion in those days. And that's where it all began. So, I thank him. He was inadvertently a guiding light!"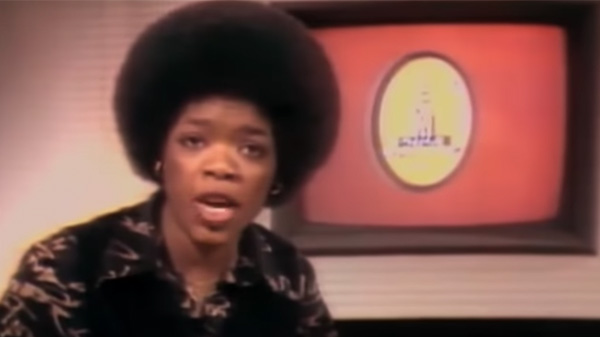 Then, in 1986, after working as a host of the TV show People Are Talking, talented Oprah found herself hosting AM Chicago which was soon renamed to The Oprah Winfrey Show.
Over the course of the 25 years, Oprah welcomed over 37,000 guests and had that many interviews with different people, from ordinary to celebrities and presidents.
One of her most memorable interviews ever, which was watched by over 90 million people, was that with legendary Michael Jackson. He opened the doors to Neverland to Oprah who described the experience as unique and exciting. "We are coming in the gates of Neverland, and it's like a moment in The Wizard of Oz. It was literally like going to see the wizard. We couldn't believe it. I felt like a kid."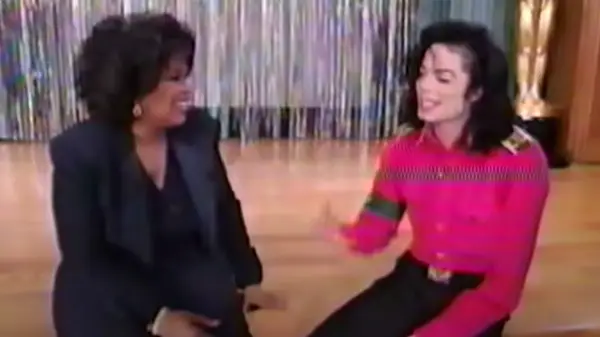 The Oprah Winfrey Show ended in 2011 and it marked the end of an era. It won a total of eight Daytime Emmy Awards and Oprah received the Lifetime Achievement Award and People's Choice Award for "Favorite Talk show Host" four times. For all she did as a host, and all those people she helped, Oprah received the Presidential Medal of Freedom by President Barack Obama in 2013.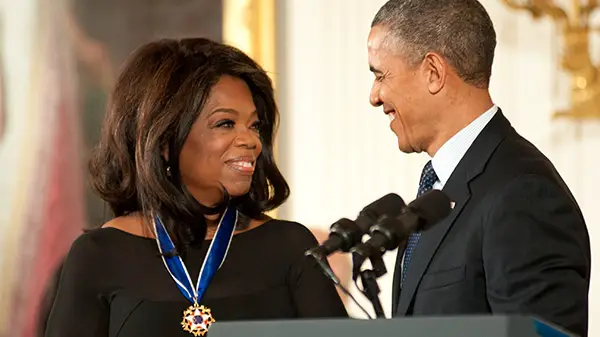 Oprah is a very special woman with a heart of gold. A humanitarian who made a change in the life of ordinary people and gave numerous surprises to those who were lucky enough to be part of her audience. The stories shared on her show made millions cry and smile. She impacted many and is still doing that. Amid the pandemic, she donated $10 million towards coronavirus relief efforts.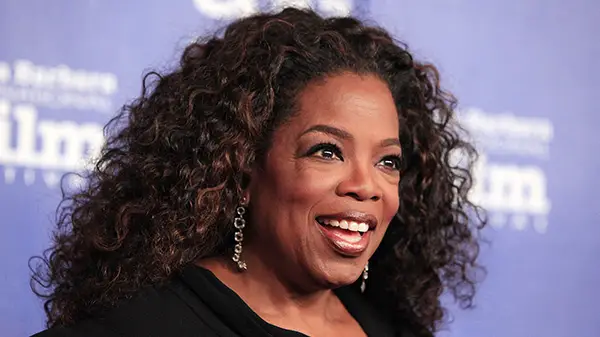 When it comes to her private life, she has been together with the love of her life, Stedman Graham, for over 30 years, but the two never married. In fact, he proposed to her when he called on her show back in 1987 and said, "I want you to marry me. I think it's time." She said yes, and the two even planned a wedding but then decided to not tie the knot. In fact, she believes one of the reasons they are still together is that they never married.
"No question about it — we would not stay married, because of what that would have meant to him, and I would have had my own ideas about it. I have not had one regret about that," she told Yahoo.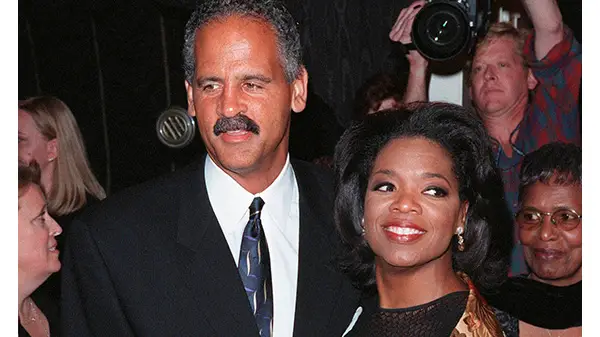 The couple doesn't have any children. It's not that they didn't want to become parents, but Oprah believed that being a mother asks for the ultimate sacrifice and she holds mothers in the "highest regard".
"I realized, 'Whoa, I'm talking to a lot of messed-up people, and they are messed up because they had mothers and fathers who were not aware of how serious that job is,'" she explained.
"I don't have the ability to compartmentalize the way I see other women do. It is why, throughout my years, I have had the highest regard for women who choose to be at home with their kids, because I don't know how you do that all day long. Nobody gives women the credit they deserve."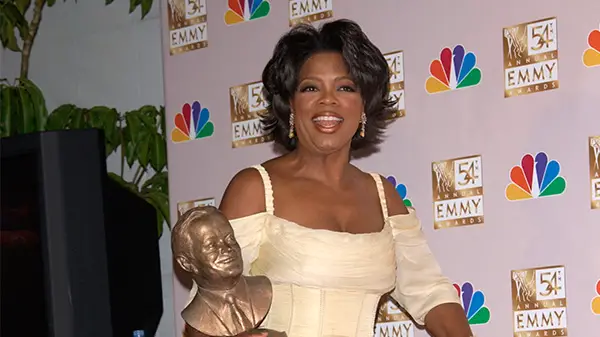 Recently, she shared photos of her incredibly spacious and breathtaking $100 million property. She first stepped foot there when she was invited to a party by then owners Robert and Marlene Veloz. Oprah fell in love with their Santa Barbara 42 acre home and offered them $52 million to make it hers. Today, its worth doubled.