Over the years we have seen numerous amazing people on the famous TV show, Britain's Got Talent. From dancers, musicians, comics, and magicians, the show has produced fantastic entertainment. But in the latest episode, one singer caught the attention of the whole nation. Beth Porch, who is a nurse at the Great Ormond Street Hospital, had to watch herself on the TV at work. Later be overwhelmed by the messages from people who also saw her sing in the show.
With her original song called 'You Taught Me What Love Is,' she left the whole crowd and the judges in awe and tears. Because she was at work, she couldn't enjoy her performance from home, so she took a little break and sat down with some colleagues to watch the show.
After the episode was over, she went on her social media. She expressed her joy in watching herself on TV as soon as she wrote her post, thousands of messages from people around the country started arriving. She also said that her song can be downloaded or streamed, and all profits that the song makes will go to the NHS and the GOSH Charity. Her fantastic performance at the show gave her amazing odds of winning the whole competition, and people around the country had found a new favorite contestant.
The judges were also amazed by her performance, and all of them gave Beth a standing ovation. Alesha Dixon commented that tears were falling during the whole performance and that she is so thankful for what Beth is doing.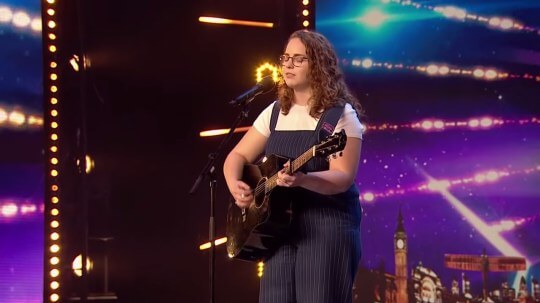 Amanda Holden, on the other hand, told Beth that she can't imagine what she has to go through every single day at work and that she was an angel who deserved to be praised for the work she does.
Beth's song is available to download, and the money that the song will make will be donated to the NHS It is a difficult time. If everyone chips in, we can all fight the coronavirus together. The virus to this day has taken more than 16,000 lives in the UK. Recently, the education secretary has told the public that there is no known date when the school will open again. He also apologized to all the teachers and staff that job has been put on hold due to the coronavirus, and as soon as things get better, they can go right back to work.