Lexi and Danny Reed were once a young, loving couple with hopes and dreams just like any other. But the pair had a one huge problem that prevented them from living out their lives to the fullest: both of them were overweight.
At the time of their wedding, Lexi weighed in at a massive 480lbs, while Danny was 279lbs. Their bodies affected their lives in many ways; Lexi and Danny often ended up in embarrassing situations due to their weight.
But one day, they decided to make a bet.
It was time to change their lives.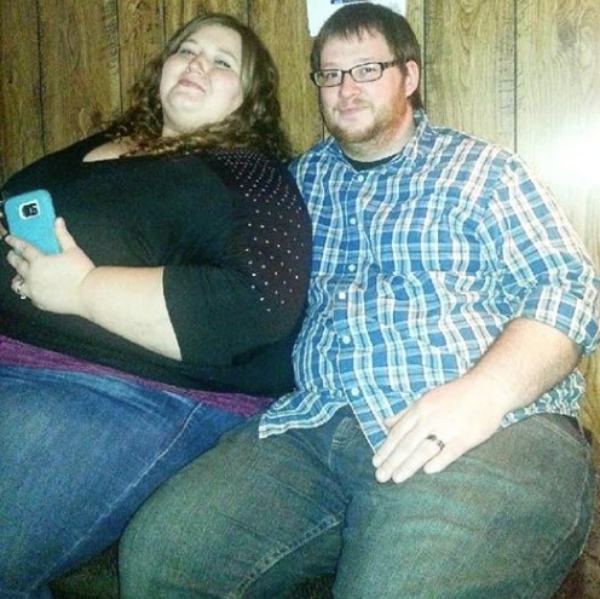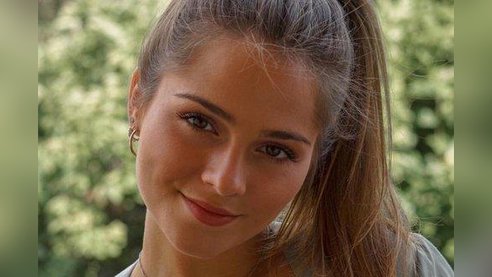 When Lexi met the love of her life, Danny, they had already been friends for 10 years. Over the years, feelings of love developed and finally the friends decided to take the plunge and get married.
The great thing about Danny was that he really loved Lexi for who she was – regardless of her size or shape.
"He never saw me as my size, asked me to change, or made me feel as anything other than beautiful," Lexi wrote on Instagram.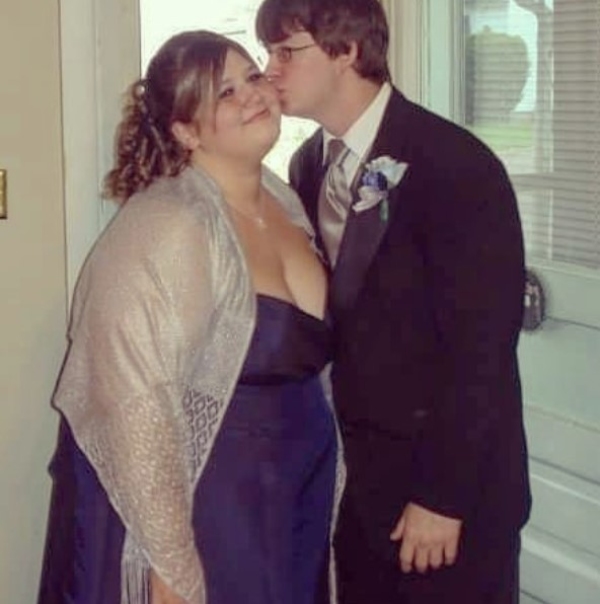 The problem was that Danny also lived quite an unhealthy life and had trouble staying in shape. By the time Lexi celebrated her 25th birthday, she weighed in at 392 pounds. Danny, who was two years older than Lexi, weighed 280 pounds.
"I was always an emotional eater, also, and no matter what the mood, food was always there for me," Lexi said.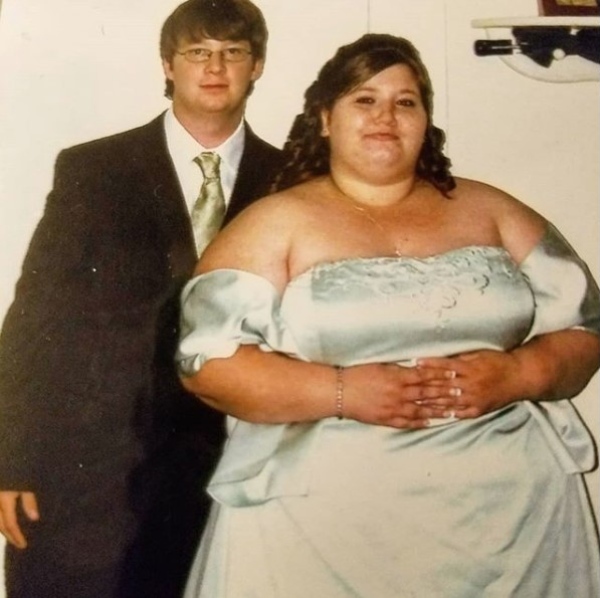 Unfortunately, the couple pulled each other down in an unhealthy spiral as the years went by. According to Lexi, their self-indulgence was mutual, but both Lexi and Danny realized that their weight was not healthy.
The couple, from Terre Haute, Indiana, knew that something needed to be done, but were too afraid to change their lives around and break old habits.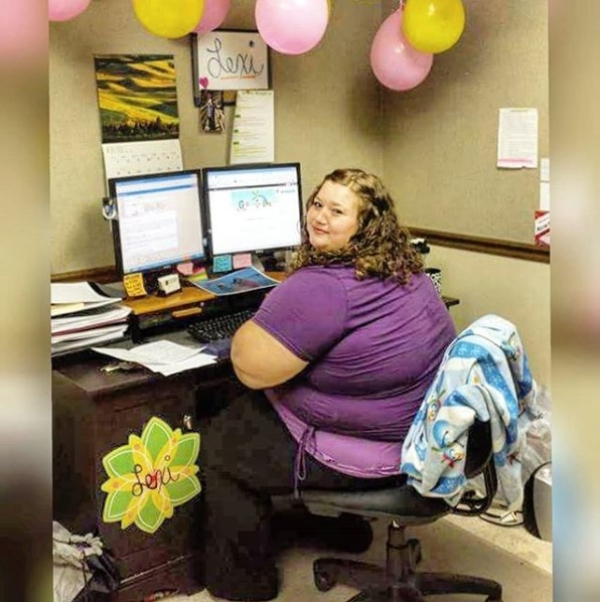 "We have easily eaten 4,000 calories per day. Vegetables were rarely on the menu. Everything we ate was either fried or fast food," Lexi told the Daily Mail.
But Lexi's obesity also affected her regular, day-to-day activities. She became more and more uncomfortable with her situation.
Lexi vividly remembers the day she'd finally had enough.
"I had long been looking forward to going to an amusement park and riding the roller coaster," she says. "But when I got to the beginning of the queue, I was told I was too heavy. I couldn't go. It was so incredibly embarrassing."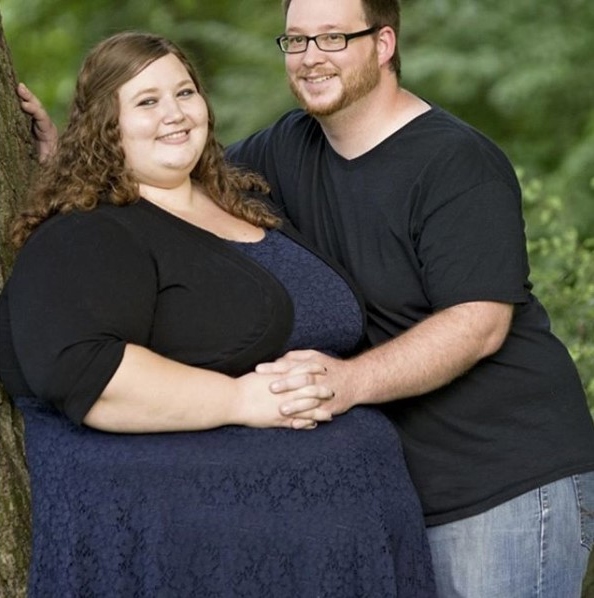 In January 2016, Lexi opted to take action.
Not only did the couple decide they would change their diets, they would try to change their lives fundamentally.¨ With eating being their common hobby and greatest interest, it wouldn't be easy.
"We often went to Asian eat-all-you-can-buffets. Then we went home and ordered more fast food," Lexi says.
To document their journey towards healthier lives, and to inspire others, Lexi started the account "Fat Girl Fed Up" on Instagram.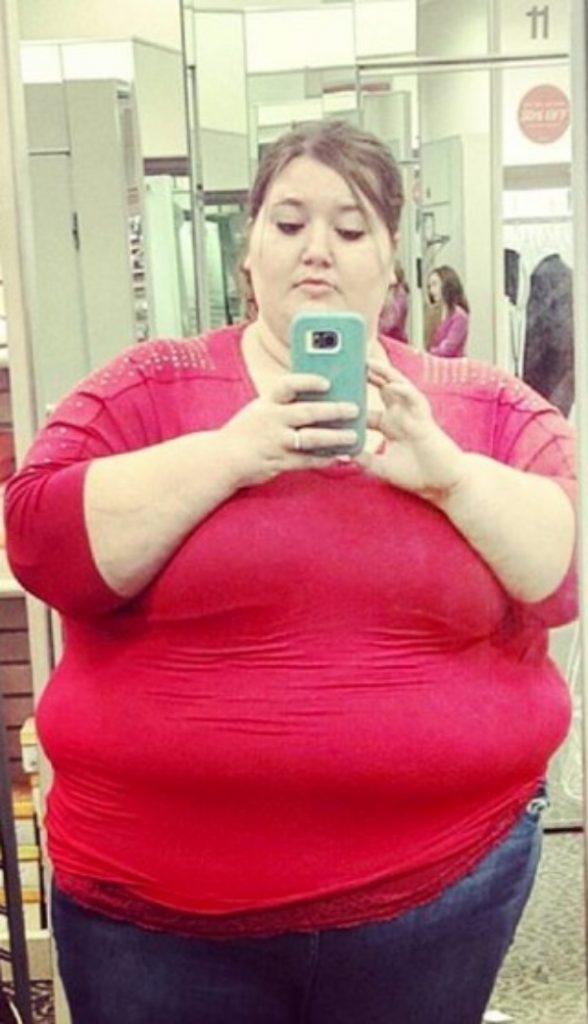 It wouldn't be easy, but Lexi and Danny had two tools in their struggle against weight loss that would prove to be their key to success: their will and each other.
"We were fed up with the life that we were living and all the things that we weren't able to do together as a couple. We also feared if we didn't get our health under control, we would never be able to start a family," Lexi said.
Lexi has now lost almost 240lbs. Danny is down 70lbs.
A vital part of the weight loss was going to the gym. It was of course a big challenge for Lexi to step into the local gym, but somehow she managed to gathered the courage.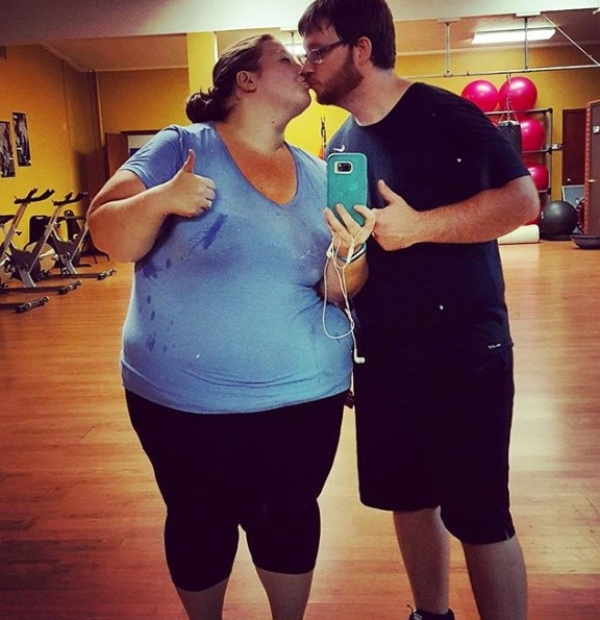 "I started going there when I got a free trial and — since it was never really crowded, my machine faced the wall (so I didn't feel like everyone was watching me), and I found a machine called the CrossRamp that didn't hurt my joints at 485 pounds — I fell in love with it."
The couple also made a deal that they would go a month following a few rules: "no eating out, no soda, no alcohol, no cheat meals, and working out for 30 minutes five times a week." At first, the couple had only planned to try to live without fast food for 30 days, after a bet they made with their friends.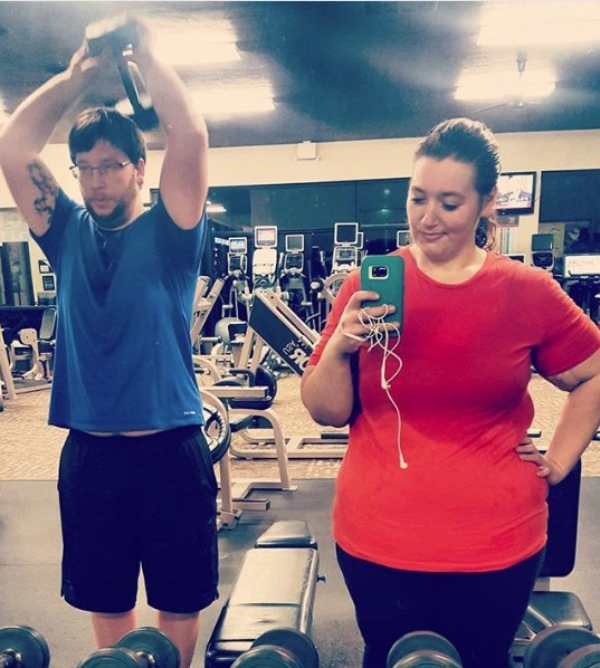 But today, they've come so much further than that.
Nowadays, their meals are thought out much more carefully and always with a healthy mindset. They also realized that food tastes so much better if you cook it together. This doesn't bother Lexi in the least – she knows that that her new healthier lifestyle is making her feel so much better.
Today, her new habits have turned into a lifestyle and Lexi gets a lot of positive encouragement from her friends and from her followers on Instagram.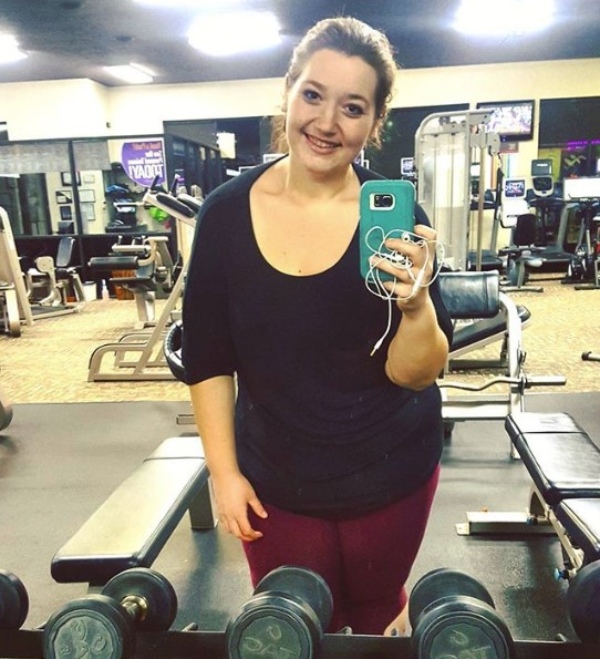 And of course, the change is huge!
One can hardly believe they're the same people.
And don't they just look so happy?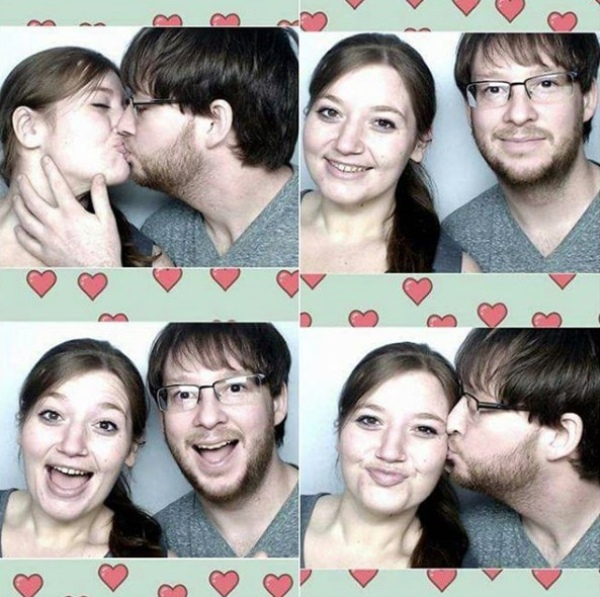 "Danny and I are still working very hard every day to achieve our goal," Lexi says proudly. "We're not there yet, but, still, I'd never thought that we'd even get this far. It's just incredible. Many small steps can go a long way."
When Lexi started documenting her weight loss on social media, not many people followed her – but today she has gained a huge following. In 2021, Lexi has over 1.2 million fans on Instagram who follow her daily routines.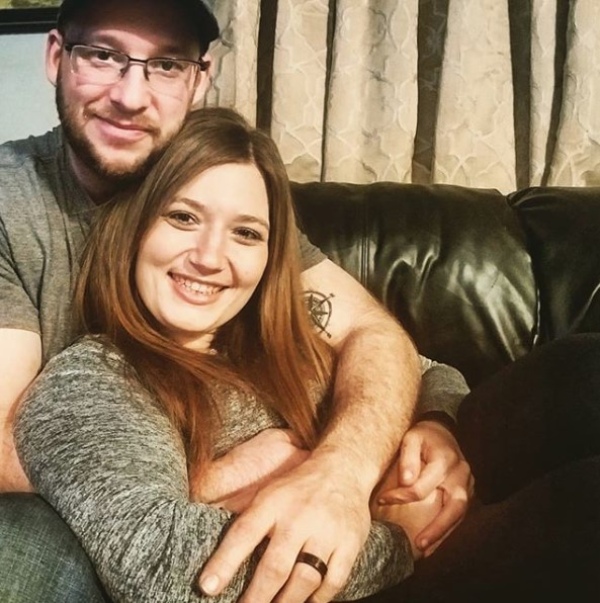 Over the years, Lexi and Danny have appeared on several TV shows to speak about their inspiring journey.
But the couple doesn't let stardom get to their heads. On the contrary, Lexi and Danny have stayed very humble. They know that they must continue to work hard to maintain their healthy lifestyle.
"Every day is a non-scale victory and a reminder of how far I've come. Like, I loved myself even at 485 pounds, but just to be able to wake up and do whatever I want to do and go wherever I want to go… I don't feel like I'm a prisoner in my own body anymore," Lexi says.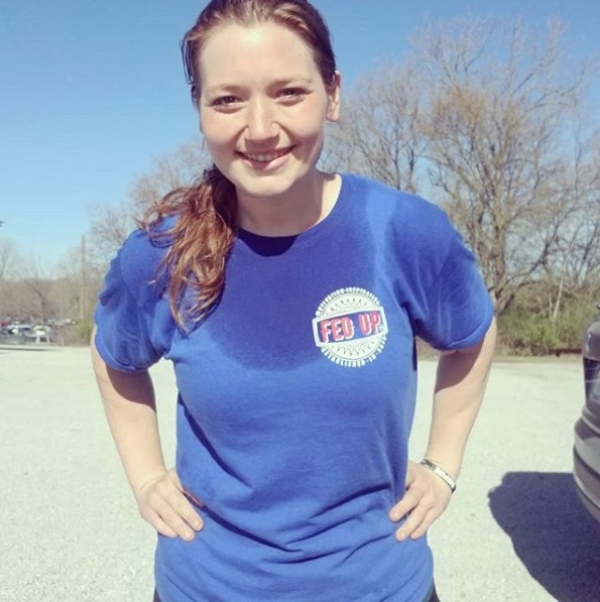 These days, Lexi continues to work out and spread the message that it is possible to change your situation, even if it looks hopeless.
"Start small — small changes add up to big results — and focus on each day, not how far you have to go," she says.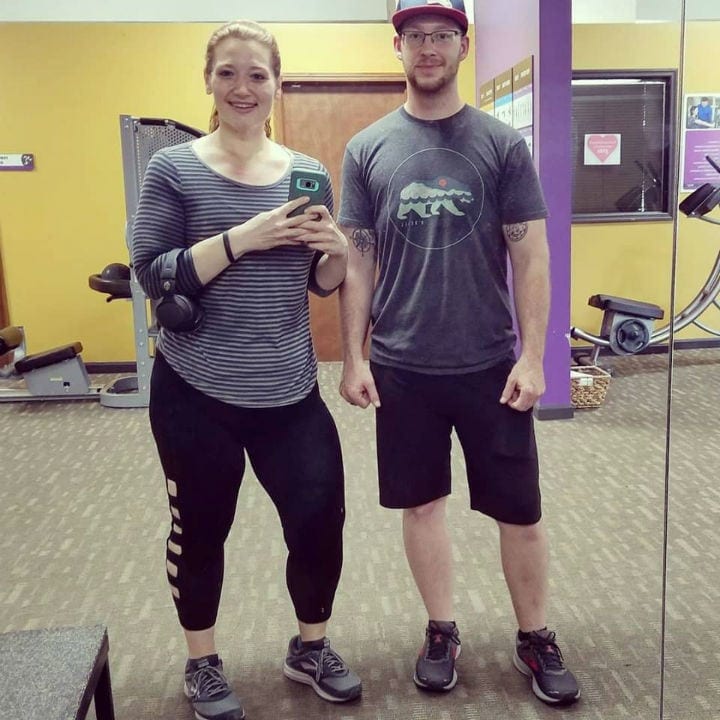 I must say that this couple has really have had an inspiring and impressive journey! It feels great to see Lexi and Danny feeling so much better now.
Lexi and Danny have shown just how far we humans can go if we put our mind to something – I applaud their incredible transformation.
Most importantly, they did everything together and are happier than ever. Now that's worth liking!