One diner confronted Amanda Cartagine, a South Carolina Pizza Inn owner, to complain about her staff member with autism. The customer asked that Amanda place a sign up that would warn other clientele. Because 'the customer is always right,' Amanda did just that, but she created her own unique 'warning message' that said what she really felt. And we're giving her two thumbs up for it.
Her 'warning' said: "We are proud to be an equal opportunity employer and hire all of God's children."
Amanda's Pizza Inn is in Greenville. While at first glance it looks like your regular fast food restaurant, there's more to it than meets the eye. Ten of this Pizza Inn's sixteen employees have got special needs.
According to sources, Amanda said: "These are like my kids, and it made me angry…I wanted to do something that was not rude, but got my point across."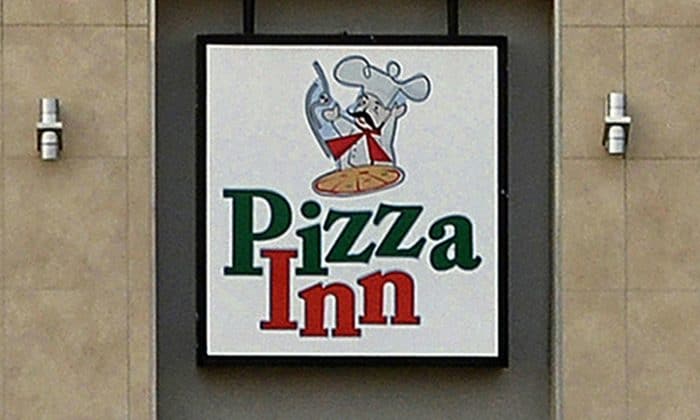 "If you have the patience to let them take their time and learn at their pace when the light bulb comes on, they are unstoppable," she added.
Amanda said her special needs employees are a valuable part of the team, with great attitudes and a smile for all customers.
Yet, one diner asked an autistic staff member to help top up the salad and decided he was unsatisfied with his service. On asking Amanda to make a warning sign, that's just what she did.
"My manager explained to him the situation privately, 'That's not his job. We've trained him to do this and there are special circumstances,' and the customer was still not happy," Amanda explained.
"If he is not OK with that, then I'm OK with him not coming back," she continued. "That's a dollar that I don't need."
Her crew's parents thought the sign was great when they noted it on the Pizza Inn door.

"We parents with special needs (children) are always faced with breaking down barriers, stigmas, teaching other people that our children are more like them, than different,"one parent said, mother of a son with Down's.
Amanda wants the sign to have a bigger message—that people should be more inclusive and understanding.
"I want to be able to communicate in a way that is not overly rude but gets my point across. It was the first thing that came to my mind," said the owner to Fox.
All of us are unique. Some can learn faster than others, some take a little longer. Either way, a real sign of who we are is how we treat others.
See the footage here: