Occasionally, we don't realize that the things we say each day can have a bigger impact on others.
This is very much the case when we're talking about motherhood. People in general realize moms as people who have physically conceived and carried kids until birth. Nonetheless, some often fail to remember that so many people worldwide have adopted their kids.
For parents who opt for adoption, there's nothing complicated about it: the kids they adopt are their very own, with or without a biological linkage. Nonetheless, some insist on distinguishing them by calling them 'adopted kids'.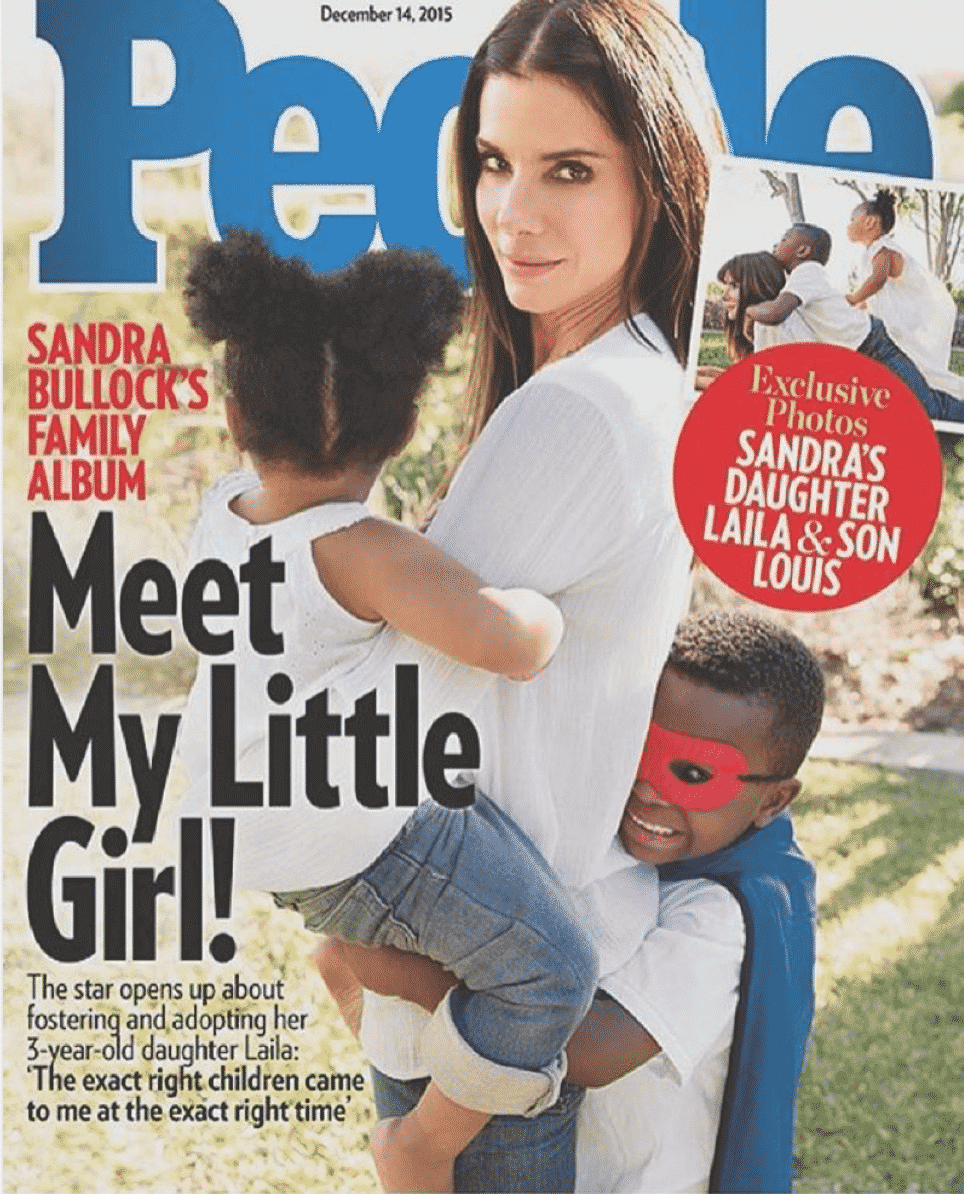 Award-winning Sandra Bullock has had enough. In a chat with InStyle, she's stated that it's time to stop. Bullock has her own adopted kids, and in her eyes they're just as important and close as family than any biologically natural kid. She may not have conceived them with her own eggs, but she's got exactly the same material pride and instincts as if she had.
Sandra has two adopted two kids, Laila (5) and Louis (8). Ever since they became family, Bullock has made sure that neither are forced to endure the unforgiving spotlight of her celebrity. Naturally, she is very protective of Laila and Louis' privacy—and why shouldn't she be?
The 54-year-old star has publically appealed for media and for broader society to stop making such an unnecessary distinction. That is, there's no need for the extra 'adopted'.
"Let's all just refer to these kids as "our kids." Don't say "my adopted child." No one calls their kid their "IVF child" or their "oh, shit, I went to a bar and got knocked-up child." Let just say, "our children," Sandra argued while talkingwith InStyle.

Bullock reckons mothers are entitled to request that others stop distinguishing between 'adopted kids' and kids, as motherhood involves considerably more than merely being a biological mother.
She hopes for nothing more than a perfectly normal childhood for her kids.
Four years ago, Bullock even launched a civil case against the media for using Laila's pictures without permission.
Mom's aren't just people who give eggs and carry kids to term. They're there whenever their kids need their love, and have very real bonds with them no matter what.