As a parent, one of your most exceedingly awful feelings of dread is viewing your kid experience an extreme time. Having your kid hospitalized really makes you extremely upset, particularly realizing that there is nothing that you can do other than be there for your infant.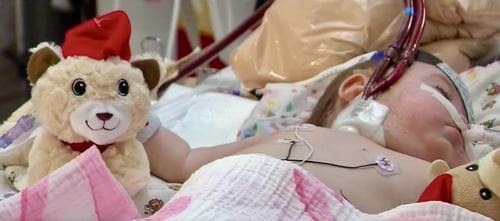 Jacob and Cassie Baker know this sentiment of powerlessness very well. Their sweet little girl, Parker Lynn, was conceived at just 23 weeks of development, weighing a little more than one pound. As a smaller scale preemie, it was a supernatural occurrence that Parker even endure. The infant young lady needed to go through more than 200 days in the NICU before at last having the option to return home with her family in July 2019.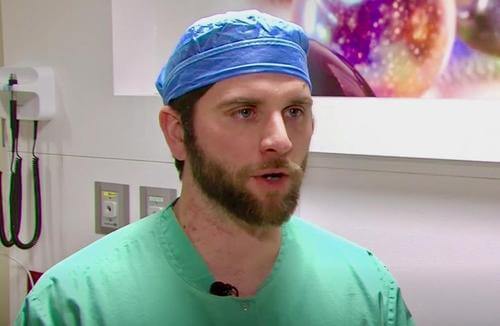 Unfortunately, Parker must be returned to the emergency clinic after two infections debilitated her lungs. While at MercyOne Des Moines Medical Center in Iowa, Parker must be placed into a medicinally incited trance-like state with the goal that her little body could recoup.
Probably the greatest team promoter is cardiovascular expert Dane Pratt. As a caring man, he is accountable for observing Parker. He additionally comprehends the dread that parents feel when their youngster is snared to these machines. That is why Dane goes the additional mile to concentrate on every patient, and Parker is included.
During this photo album, you can see Dane next to Parker as he is reading her a book. He is really into the spiritual connection that he creates with his patients. One of the most favorite books that he likes to read to the little girl is 'The Little Engine Could', which to him represents her will to fight for her life. It is a real pain to see kids getting sick like that and we can all use prayer for them to get better.