Our grandparents are men or ladies who are exceptionally old and play with just little kids. They don't go anyplace however they generally hang tight for us to see them and they are glad to see kids as well. When we are with them, they play with us. They don't play like us but they play with youngsters. When they go out with us, they walk gradually and they cannot really run. When we walk with them, they always look for something to pout to. They normally pause to see caterpillar and pretty leaves.
A grandmother is a woman. They wear glasses and they can take out their teeth and have their gum out. She has a lot of hilarious under wears and she really enjoys wearing it. they are always fat and yet they can bend down to tie our shoes. They always tell us not to play rough in order not to get injured and we love them so much. A grandfather is a man that is very old. He is glued with grandma and they both give us things that are very good. He can also have his teeth and gum out like grandma. They answer all the questions we ask them.
They read stories to us after eating at night. They always understand and take the story as slowly as possible over and over again. I want to be as intelligent as grandpa. He seems to know everything, the answer to all questions. But, I don't get to see him around every time. They give me snacks before I sleep. They tell me when I have done something bad and still give me a kiss on my head when they do so. They play with other kids too.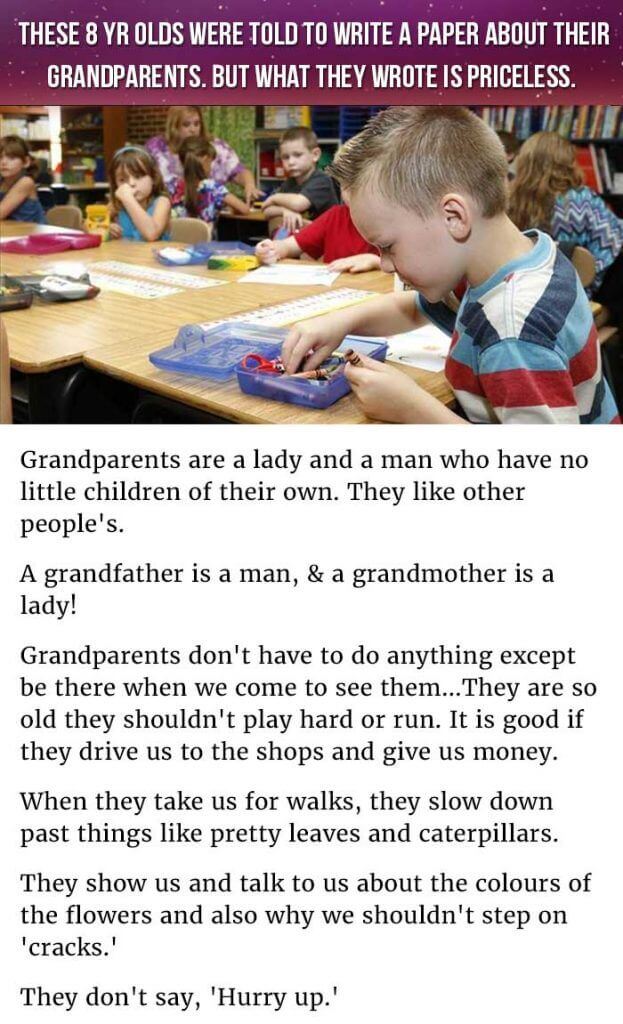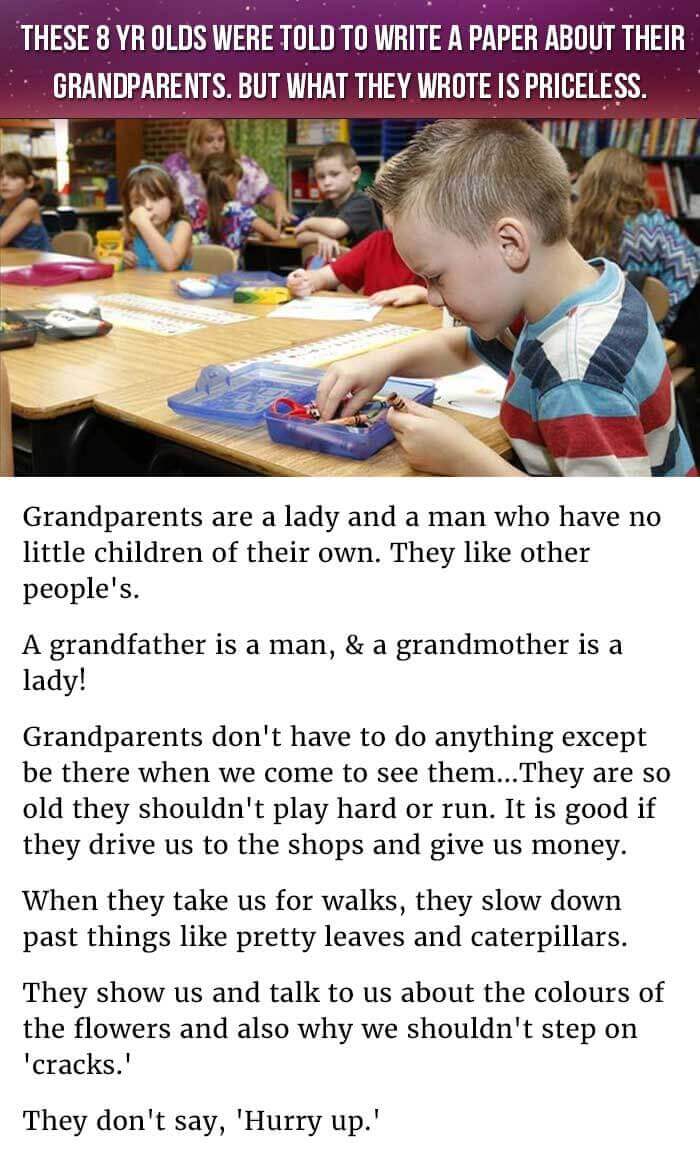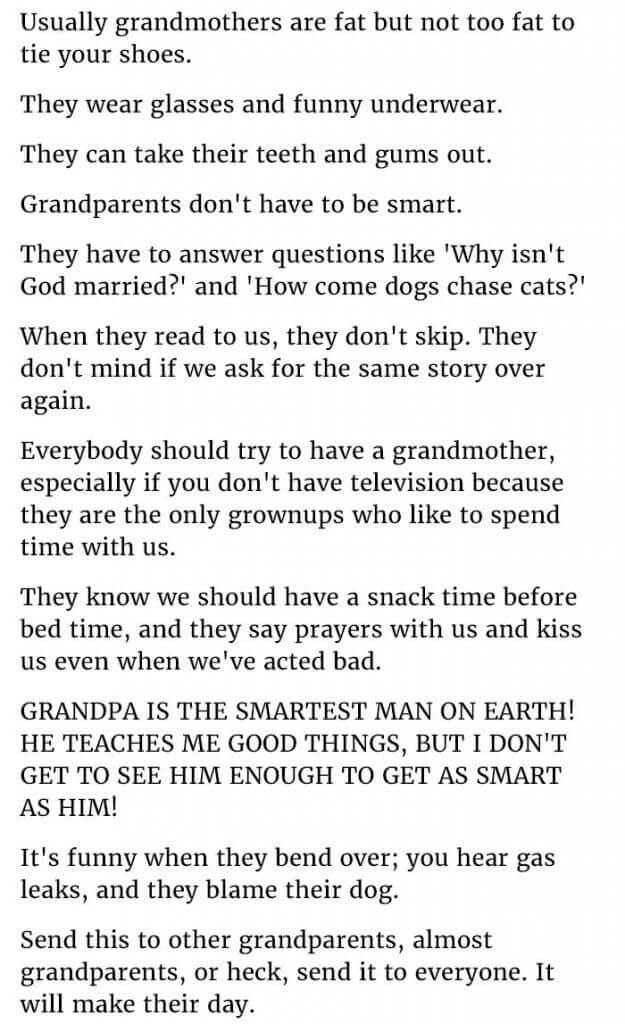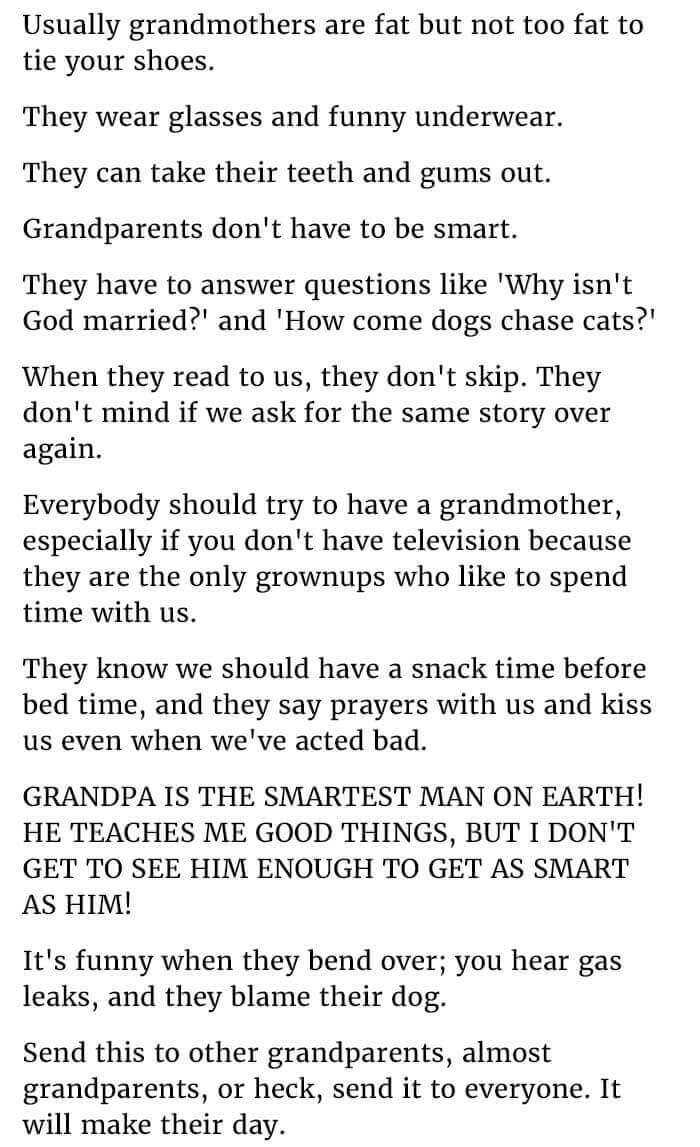 They don't have little children, all their kids are grown-ups. They make me laugh whenever I am with them. They blame it on the pet whenever they release gas.
Grandpa and grandma are adorable and I love them so much.