The number of people that lose their lives due to driving while on the effect of alcohol is scary and it gets worse every year. While this is the harsh truth, today we are going to look at a really positive initiative that a business owner took, to be able to save some lives. The owner of Union Bar decided to do the opposite of what his competition does when it comes to parking. While most of the bars don't allow random drivers to park in their property during the night, the owner of Union Bar, in Nebraska, together with the staff, actually encourages drivers to stop by the parking lot if they are too drunk to make it home safely.
Janelle Martin and her husband, after leaving their truck in the parking lot of Union Bar, since they were coming back from another one and possibly were not able to make it home safe, they received a pleasant surprise, a letter from the staff in the windshield, congratulating them for being responsible enough to understand when it is safe to drive and when not too. Apparently, her husband was in no condition to make it home since he had a little too much of alcohol with his friends, so he left the truck at the Union's Bar parking lot and called his wife to pick him up.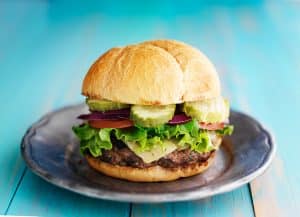 But the next morning they were both surprised when they found the heartwarming letter that not only thanked Mr. Martin for being responsible but also would give him a free Hamburger and French Fries for making such a decision. Martin then decided to post the event of Facebook and make all the other people curious about Union Bar who would go out of the competitions way to help other people.