Kourtney Kardashian and Travis Barker have taken the next step in their relationship following his recent proposal.
However, not everyone seems pleased with their exciting news as fans were quick to say her engagement ring was 'yucky'.
Kourtney's love life has always been a bit of a spectacle for fans.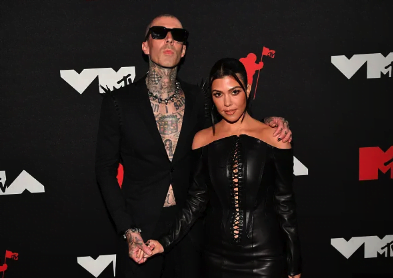 Unlike other family members Courtney has always been upfront about her personal life.
Kourtney made her ambitions to be a good mother apparent over the years…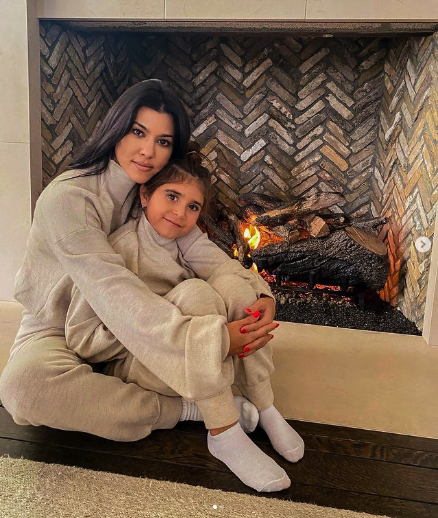 She has always emphasized how important her family is to her as well as her ex-husband, Scott Disick.
As a result of this, she has often encountered problems when it comes to dating…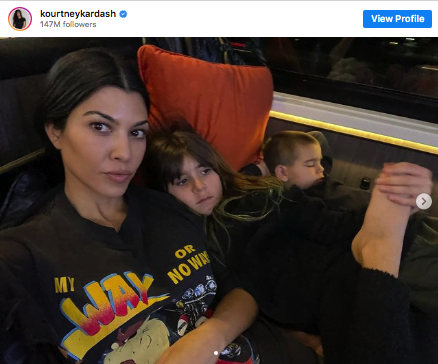 Naturally it ca be difficult for a new boyfriend to accept how close she is to her ex.
Courtney and Scott opened up about how it feels to be "dating other people."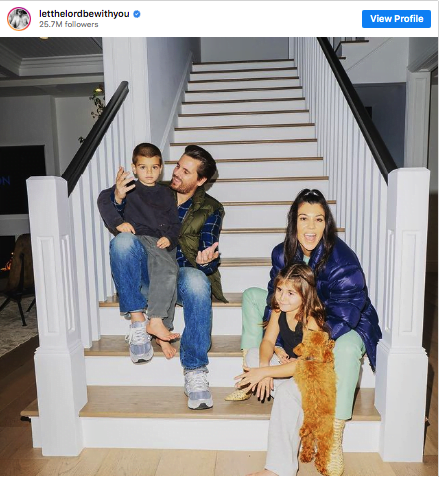 They both agreed that it must be difficult for the other people that come into their lives as they have to deal with the "baggage" of her and Scott's previous relationship as well as the one they have now. Scott then went on to further outline how this led to the breakdown of his relationship with Sofia Richie, who he dated for 2 years before getting with (another) nineteen-year-old, Amelia Hamlin.
The couple called it quits after Disick was caught out sending derogetory messages about Kourtney to Younes Bendjima.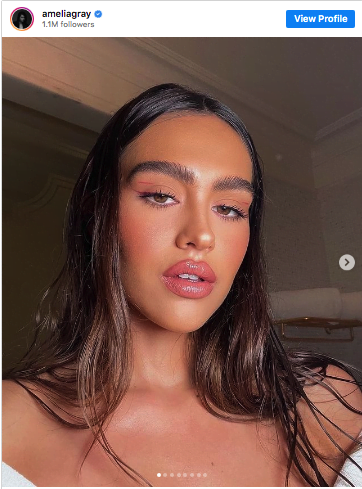 A source revealed that "[Amelia] was very embarrassed over that whole situation and Scott wasn't very remorseful."
However while Scott is very public about who he has been dating, Kourtney tends to shy away from the limelight.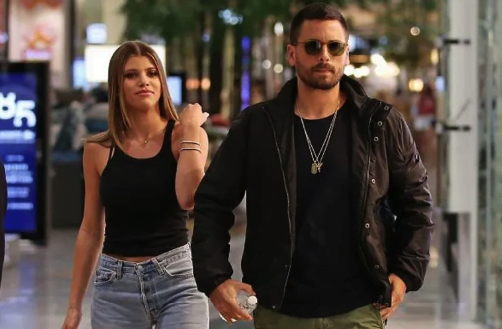 That is until recently….
Back in February Kourtney went official with her new man, Travis Barker.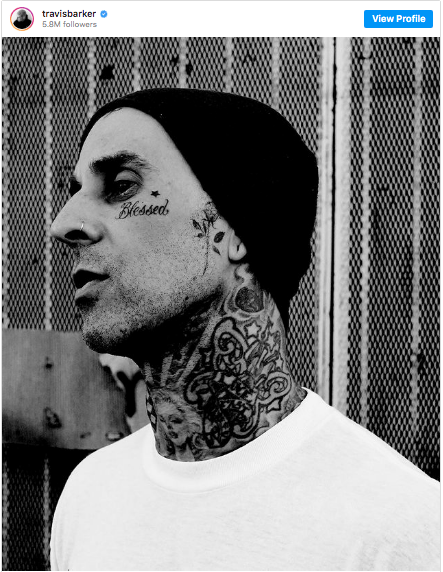 Travis is a musician and a producer, but he is best known for being the drummer in the rock band, Blink-182.
Rumors about this them dating first ….
All started when Kourtney posted a photo of herself relaxing in Palm Springs and Travis also posted a shot with a similar background.
There were several paparazzi shots of them both enjoying each other's company.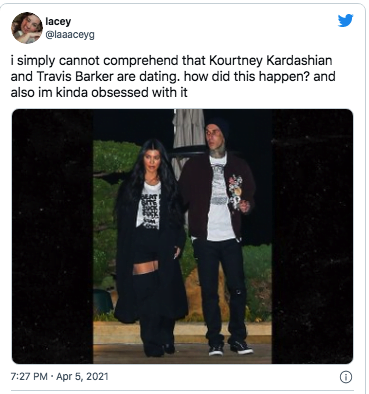 Shortly after Valentine's Day they were spotted grabbing dinner in Los Angeles.
Suspicions were confirmed days later as a source revealed: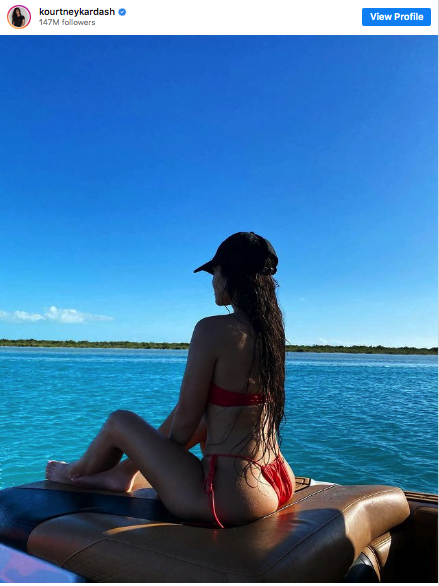 "It's been very low-key. They are a really good match, and Kourtney's entire family already loves Travis. They have been neighbors and great friends for years, and it just recently turned romantic."
The source continued: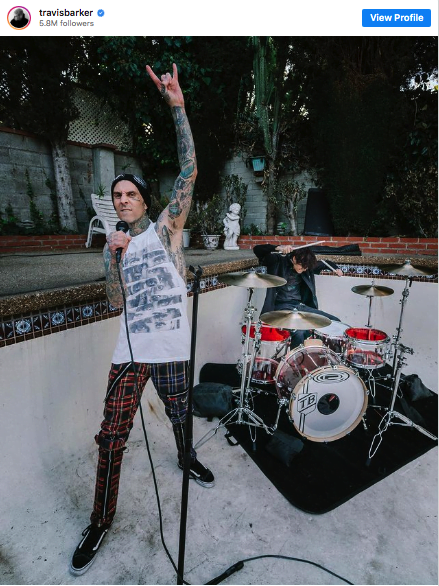 "Travis has always had an eye for Kourtney. The chemistry and flirtation has always been there. They have a lot in common, and Kourtney has always been attracted to how Travis is as a parent. He's an amazing, hands-on dad, and Kourtney loves that about him. They love relaxing at home with their kids, and everyone gets along. It's going well, and they aren't putting pressure on it being super serious at this point."
On February 17th they decided to confirm their relationship in matching snapshots.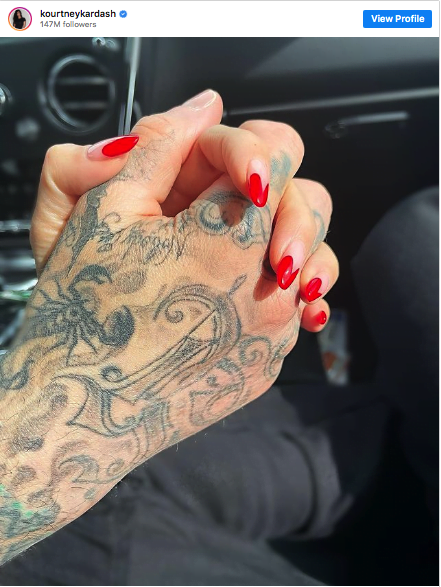 Kourtney shared an image holding hands with a man who had very distinctive tattoos. Barker then subsequently shared the same snap on his Instagram stories.

This practically confirmed they were together.
A few months later they are compeltely public with their relationship.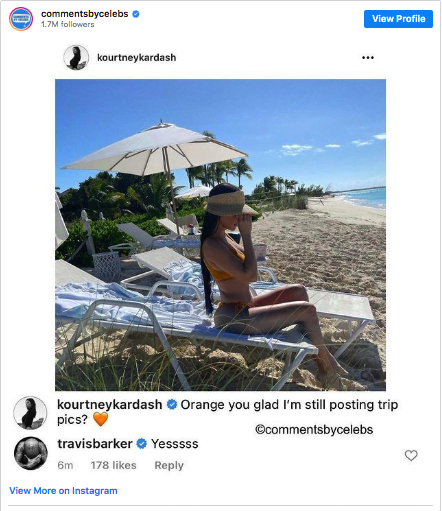 They seem to be the centre of attention everywhere they go.
Fans noticed Travis a sweet note posted on his Instagram Stories.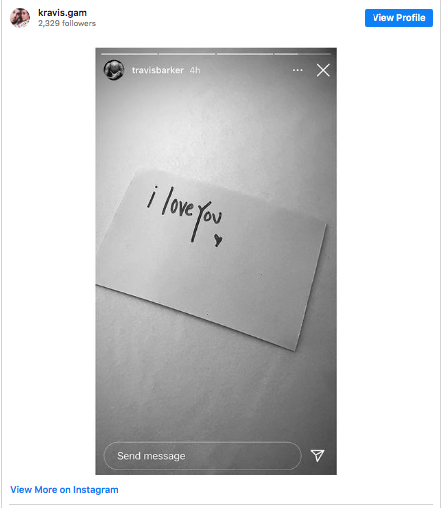 "I love you," it said with a little heart.
The couple even went on a double date with Machine Gun Kelly and Megan Fox.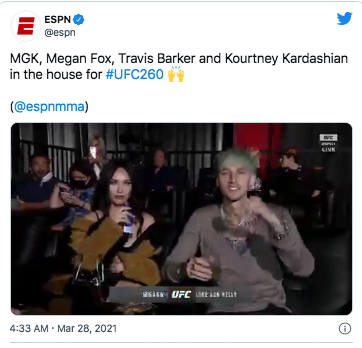 Where a smitten Kourtney was photographed next to Travis in the VIP section.
Travis has even decided to…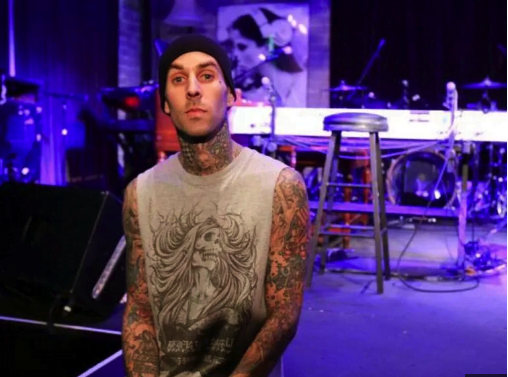 Tattoo Kourtney's on his chest, right next to his heart.
Kourt even gave us a close-up shot.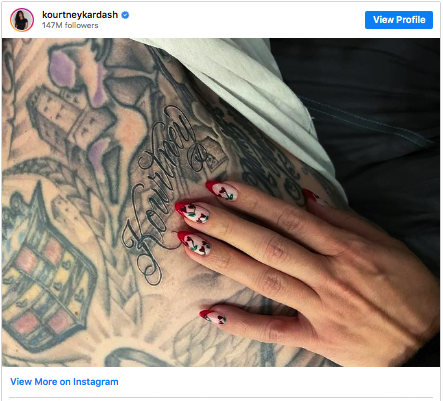 Wait until you hear the best news….
The couple have got engaged!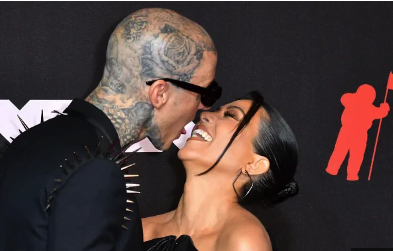 Less than a year after they were first spotted together…
Kourtney posted snapshots from  their intimate moment alongside the caption "forever @travisbarker."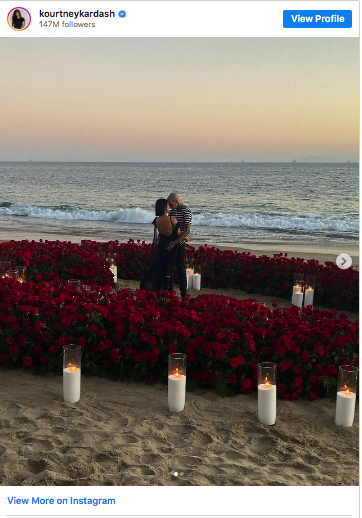 Kim also took to her socials to celebrate the news, posting a cute video of the moment with "KRAVIS FOREVER," and a ring emoji.

However, after people got a glimpse of Kourtney's ring, they were less than complimentary…
Take a look at  her ring below…