The greatness of a human is best seen in the way they treat others. And the well-being of someone else to be placed in front of your own is a trait only the best possess. Or better said, those who have a good heart like Johnathon Grayer.
This 25-year-old man experienced an accident when his rental truck crashed into a school bus while it was unloading students. Grayer was badly injured and needed medical help, but instead, he rushed inside the bus wanting to make sure each of the kids was safe and sound.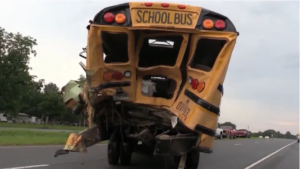 The bus surveillance camera footage showed Grayer using his every last ounce of strength to lift the seats and release children trapped underneath. Georgia State Trooper Shane Copeland told WSAV how this young man helped save many of the kids before he collapsed.
Sadly, after he was taken to hospital, Grayed died of his injuries.
Grayer's parents, Veronica and Isaiah, describe their son as a man with a heart of gold who "had this laugh about himself."
"They said that for some reason or another, he just ripped the whole seat out the bus with the child, and I was, like, 'Wow,'" the grieving mother said.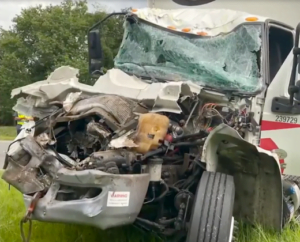 WSAV3/People
Veronica explained how her son tried calming the kids down telling them how everything was going to be just fine.
"He told a little child that they were going to get ice cream. And the parents said the little kid asked, 'Where is the man that took me off the bus? Because we were supposed to get ice cream,'" she said, speaking to News4jax.com. "After it happened, he collapsed and he was just done like God saying, 'You did what I wanted you to do,'" Isaiah added.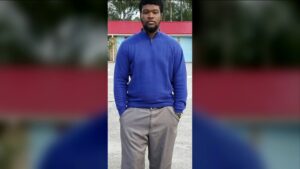 Most of the children didn't sustain any injuries, while some of them were admitted to the hospital with minor cuts and broken bones. The bus driver, who also helped getting the students out safely, suffered non-life-threatening injures.
Grayer died a hero and what he did during the last moments of his life will never be forgotten. His parents say that his heroic deed would be what will keep them pushing forward.
Rest in peace Johnathon Grayer.