Puppies are our best friends, but sometimes we don't act like that. There are millions upon millions of cases when owners buy a small cute puppy and just let them go once the puppies need a lot of care around them. This is what happened with an amazingly beautiful white puppy that was abandoned by her ruthless owner on a parking lot. The owner left the dog, and the dog stayed there for a couple of days just howling at the parking lot of the local Sam's Club. The owner of the dog did all this in a neighborhood in Memphis, Tennessee
The employees of Sam's Club where the dog was left said that they could notice the dog was walking around and howling from one car to another as if she was looking for her owner.Luckily, for the dog, a volunteer from a rescue organization called Arrow Dog Rescue happened to go to Sam's Club and noticed that there was what he thought was an abandoned dog on the parking lot. But the employee, Mary Murphy couldn't get as close as she needed in order to put a collar on the canine.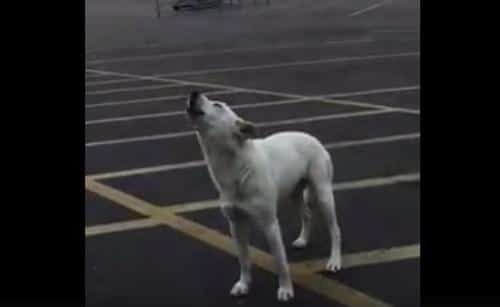 She decided to stay as calm as she possibly could because she didn't want to scare away the puppy. So, she decided to take a chair, a book, and her own pet hoping that her canine would show the abandoned puppy that she meant well.
With all those years working with abandoned dogs, Mary noticed one thing that stood out to her. Dogs tended to believe other dogs more than unknown humans that were trying to pet them. And, with all that experience she quickly came up with a way to calm the abandoned animal down and make it feel comfortable.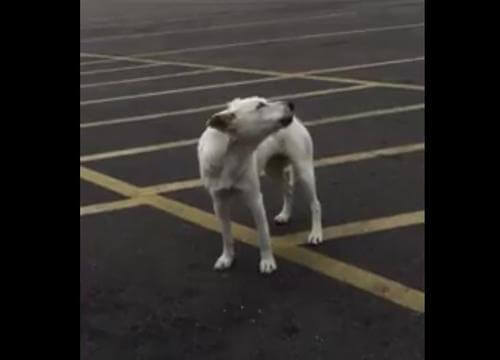 Mary was going to the parking lot for three days straight trying to help the abandoned dog. So, with all that perseverance and her patience, she finally managed to earn the dog's trust. And, she wasn't alone in her attempts. In fact, a guy named Jeff Guy who was the owner of an auto market that was near the parking lot started calling the dog Samantha, and it actually stuck with the puppy.
The owner of the auto market even decided to help the puppy even more. So he made a voluntary donation to the organization in order to cover the medical costs to help the dog recover. What was even better was the fact that Samantha spent nearly ten days on the parking lot trying to find her ruthless owner.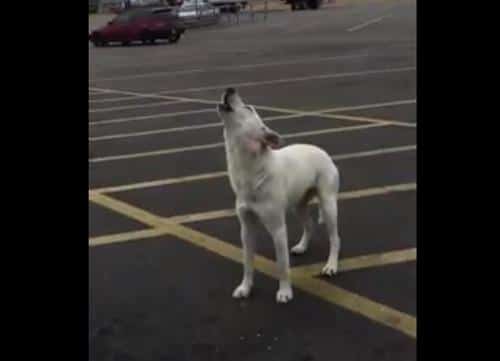 The Arrow dog Rescue organization stated that Samantha is now well and safe and that they are taking care of her. Marry took care of the home for the dog until Samantha headed to Illinois the next morning to begin living her new life!
Mary made sure to get the word out for Samantha, and once her story got on social media, there were hundreds upon hundreds of families that wanted to adopt the amazing dog. The reaction of people to Samantha left the volunteers at the Arrow Dog Rescue stunned, and they couldn't believe that this was happening. So, they did what they needed to do, Arrow Dog Rescue decided on a family to adopt Samantha, and they picked a couple more just in case.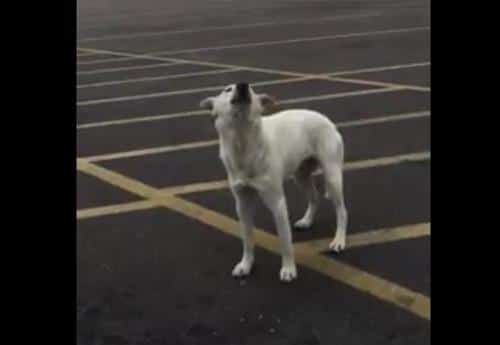 In the beginning, Samantha was a bit scared and shy once they got her to her new home. But, after a while has passed the puppy started loving her new family, and she was as happy as ever. The nine days of fear and solitude have passed, and now, Samantha was delighted with her forever home and family!
How did you like this amazing, heartbreaking story about Samantha, the dog that was left alone in the parking lot? If you felt sad at any point of the story and cared for Samantha make sure you share this on your social media and let your friends know how hard it is for abandoned dogs on the streets!