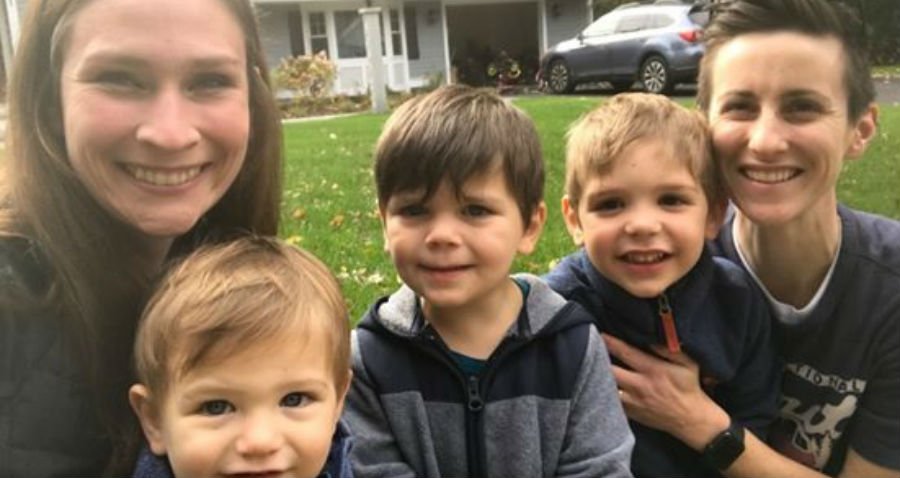 KC and Lena Currie are a lesbian couple from Sudbury, Massachusetts, that decided to adopt a baby after they saw a photo of the then-18-month-old Joey at an adoption event that was hosted by Children's Friend, and the couple immediately knew that Joey would be a great fit for them.
What they didn't know, however, is that they would be adopting 2 more little boys soon enough.
Lena recently told Good Morning America about their decision to adopt baby Joey.
They were at an event hosted by the non-profit Child's friend and they saw the then-18-month-old baby Joey. They immediately knew that he was a perfect match for them, and the baby joined the couple the following March and quickly settled in.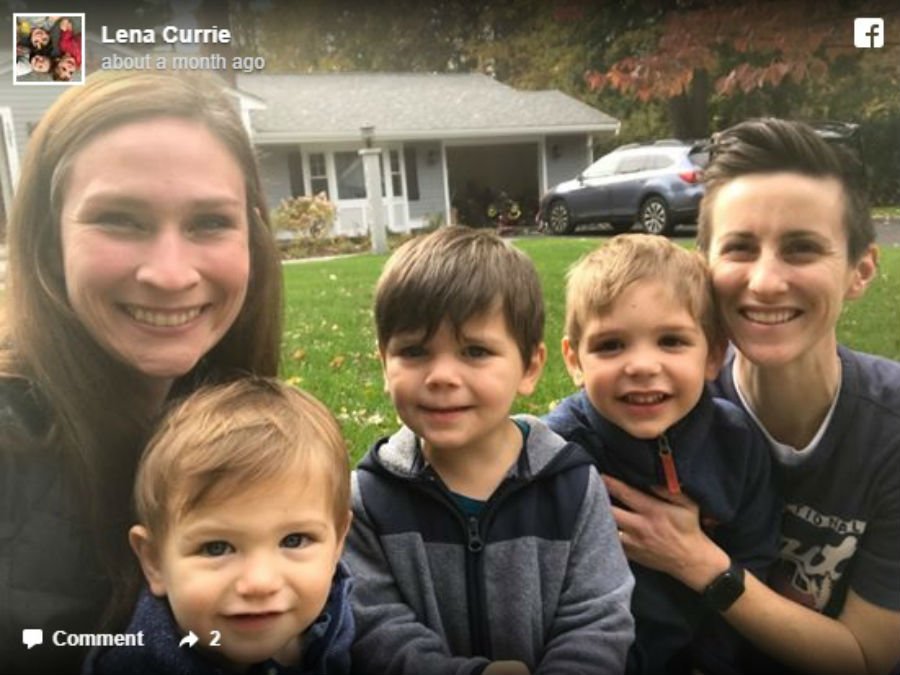 Just when the three were getting used to life as a family, Lena and KC received another call from Children's Friend. They were informed that Joey's youngest brother needed to be placed in a foster home, so they decided to adopt him too. Baby Noah was just 6 weeks old at the time, and just a month after he came to live with the family, they were informed that Joey and Noah have a middle sibling, Logan.
As it turns out, Logan was supposed to be adopted by the foster family with whom he was currently living, but the adoption plans fell through at the last minute. So, the family decided to reunite the three brothers.
KC said that it was their gut-feeling, and they immediately knew that they were going to end up saying yes, because keeping the brothers together was of utter importance for everyone involved.
Lena added that the boys call them Mama and Mommy, and the Curries have been praised by Children's Friend director of adoption and family services, Veronica Listerud, for their flexibility and willingness to bring the boys back together as a family.