Céline Dion returning to Las Vegas with new concerts means life is also slowly, but surely returning to normal. However, as the 53-year-old was ready to head back to her favorite stage, things have taken a turn as Dion was forced to cancel several concerts.
In a statement, Céline Dion explains that she's "heartbroken" for having to cancel gigs in Las Vegas due to "unforeseen medical reasons."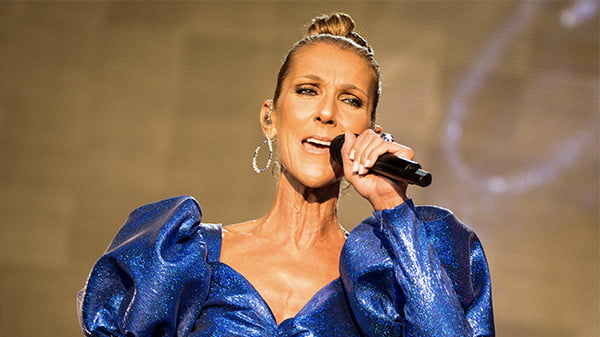 There's no doubt that Céline Dion is one of the greatest singers of all time. Born in 1968, she was recognized for her talent as a young child, and by the time she was a teenager, the Canadian singer had already gone out on tour for her first album.
Climbing to the top in the music business isn't something that happens overnight, at least it wasn't during an era where you couldn't stream music and get a hold of a new album by just opening your phone.
Céline Dion's rise to fame
Céline Dion got her big break when representing Switzerland in the 1988 Eurovision Song Contest. She became part of one of the most exciting voting races in Eurovision history. She won the contest by one point over the United Kingdom. After that, she was a true international star.
Céline went on to become one of the biggest-selling recording artists of all time. With songs like the classic Titanic soundtrack My Heart Will Go On, Because You Loved Me, The Power of Love, and Where Does My Heart Beat Now, she established herself as one of the biggest stars of the 1990s and 2000s.
Not only has Céline given us wonderful songs, but she's also won many awards, including an Oscar as well as a Grammy Award in 1991 for her version of Beauty and the Beast. Six years later, she won the Academy Award for Best Original Song with My Heart Will Go On.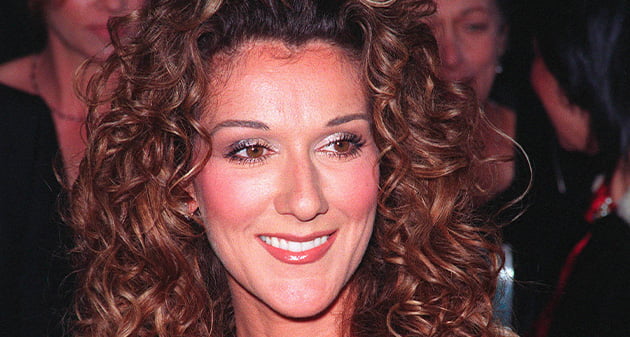 As of today, the Canadian singer is still a huge star, but at the same time, she's been through plenty of tragedies in her life. The most heartbreaking happened in 2016 when her beloved husband Rene – credited with first discovering Céline – passed away.
"Losing my husband, for my kids to lose their father, it was quite something," she told Today. "I feel like René has given me so much through the years and still today. I see my kids, I look at them — we live with him. We still live with him. He's part of our lives every day, so I have to say that I feel very, very strong."
Lost her husband
Céline Dion and René had their first son in 2001 and named him René-Charles Angélil.
In October 2010, Dion gave birth to fraternal twins at St. Mary's Medical Center in West Palm Beach, Florida.
The twins' names had a special meaning for Celiné. One was named Eddy, after Dion's favorite French songwriter, Eddy Marnay. The other boy was named Nelson, for former South African President Nelson Mandela.
"My greatest reward is my children. Unless you are a mum you don't know what you're missing or what it even is really. It felt for me that with all my children another heart grew inside of me," she said in 2013.
"I don't believe in the umbilical cord being cut. For me it's never cut, once you're a mum you're a mum for life  – it gives you true meaning to your life and it's the most important job."
"Who cares if people like me as a singer or not, they can find other singers and there will be other singers, she added. "But no other mother can be a better mother for my children than me. My children trust me so much, they need me so much – that is priceless to me."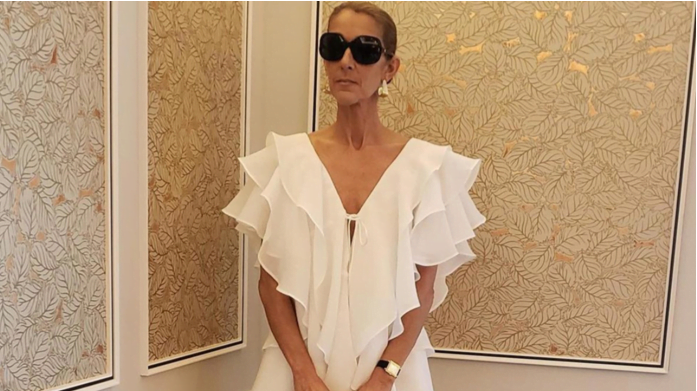 The sorrow of losing her husband is still very much present for Céline Dion. In 2019 – three years after René's passing – the Canadian singer spoke out about her love life, saying that she wasn't ready to open up her heart yet and start dating.
Quality time with her children
And as of today, Dion still isn't entirely sure about it.
"I don't know, I have no idea," Dion told Today. "But right this second, love is so big right now in my life, with my kids, with life itself. I'm not thinking about a relationship and falling in love again. I don't. Do I have to say that it will never happen anymore? I don't know."
Céline Dion first started performing at the age of 5 at her parent's piano bar. And it turns out that the musical gene of hers is passed on to her children as well.
During the pandemic, Dion spent more time with her children.
They've spent some quality time together, and as mentioned, it turns out that her children love music as well.
"Aside from working on school, they are playing piano and drawing. Last summer, fall and winter, we spent a lot of time in Quebec doing activities outside, but the kids were also listening to a lot of jazz music," Céline Dion told USA Today.
"I was like, 'Oh, my God, how soothing. That's a good surprise.' And they were talking to me about, "Mom, I want to watch 'Star Wars.' Can you buy us some lightsabers?' So lightsabers, trampoline, drawing, cooking, and piano. That's been amazing. It's a different world right now, and I'm happy that they're picking up things to play with and trying stuff."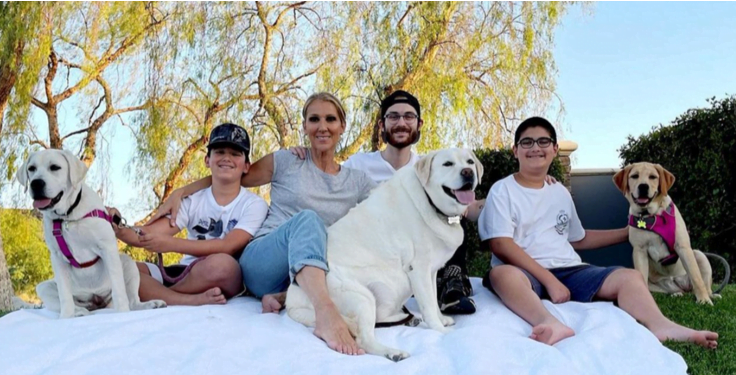 Céline Dion has always had a very special relationship with Las Vegas. Not only does she live there with her son's, but foremost, it's evolved into her home regarding performances as well.
Celine Dion´'s Las Vegas career
In 2003, Céline Dion began a four-year Las Vegas residency. It became the most successful of all time, grossing more than $385 million.
In 2011, she returned to the Las Vegas stage for a residency at Ceasar's Palace. According to Billboard, her 1,141 performances set a new world record – Dion also holds the records for the two best-selling residencies of all time.
Today, Céline is eager to get back on the road and perform in front of her millions of fans. Her world tour is set to continue when the pandemic comes to an end. Until then, though, her many fans get to share all their love with the Canadian superstar through social media.
"The tour was canceled, the whole world was shut off. It was definitely different, but for us, we were very fortunate," she told Today on the pandemic.
"It was the old-fashioned family fun, simple pleasures of life, playing outside a lot, cooking. Honestly, making the best out of this."
In November 2021, Dion was set to once again take to the Las Vegas stage for a brand-new show at Resorts World Las Vegas. It was, to begin with, 10 shows, at the largest and tallest stage in all of "Sin City."
"Vegas had given us a family and I an opportunity for me to be a mom, for them to be kids, for me to perform for my fans and to practice my passion," she told Today. "And every night, come home.. that is rare. I really feel that Vegas has given me motherhood and the best as an artist. The best of both worlds."
Céline Dion forced to cancel gigs
"[The new Las Vegas shows ] is going to be about energy, about starting again, about living again, about feeling that something will come out of this, hopefully."
Fans all over the world have waited for Céline Dion to return to the stage. And of course, she's been the one longing for it the most, however, now she's had a major setback.
In a statement, Céline Dion shared the sad news that she has to postpone several concert dates in Las Vegas. Dion has had "unforeseen medical symptoms," and won't be able to perform from November 5 to November 20, or from January 19 to February 5.
"Celine has been experiencing severe and persistent muscle spasms which are preventing her from performing," the statement read, as reported by Entertainment Online. "Her medical team continues to evaluate and treat her. However, the symptoms she is experiencing are prohibiting her from participating in the ongoing rehearsals for the new show."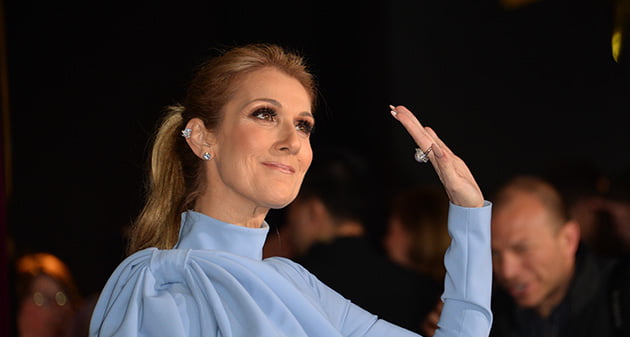 In an Instagram post, Céline Dion explains that she's "heartbroken" having to postpone the concerts.
Céline Dion: "I feel so bad"
"My team and I have been working on our new show for the past eight months, and to not be able to open this November saddens me beyond words. My partners at Resorts World Las Vegas and AEG have been working around the clock to get this brand-new state-of-the-art theatre ready, and it's absolutely beautiful," the 53-year-old singer wrote.
"I feel so bad that I'm letting them down, and I'm especially sorry for disappointing all the fans who've been making their plans to come to Las Vegas. Now, I have to focus on getting better… I want to get through this as soon as I can. – Celine."
Céline Dion is arguably one of the greatest artists of all time. Soon, her many millions of fans will be able to see a whole new side of their favorite singer.
"I've always been an open book with my fans," Céline Dion said in a statement.
"And with [Taylor's] sensitivity and thoughtful creativity, I think that Irene will be able to show everyone a part of me that they haven't seen before… I know she'll tell my story in the most honest and heartfelt way."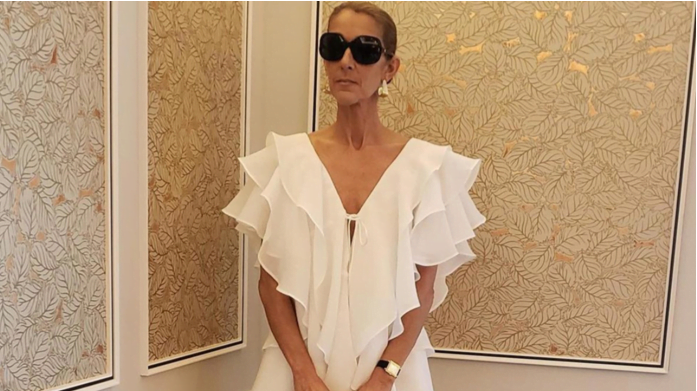 "Going on this journey with a legendary artist such as Celine Dion is an extraordinary opportunity for me as a filmmaker," Taylor added. "Having access to examine her life and inimitable career will allow me to create a multifaceted portrait of an iconic, global superstar, which I look forward to sharing with the world."
New Celiné Dion documentary
In a recent press release, Dion announced that there is going to be a documentary about her made. Filmmaker Irene Taylor Brosky, nominated for an Academy Award for Best Documentary, Short Subject in 2009 for The Final Inch, will be directing it.
Tom Mackay, president of premium content at Sony Music Entertainment, said that they are very excited to share Céline Dion's achievements with fans all around the world.
"Celine Dion is one of the most sought-after recording artists of all time. We are honored to collaborate with her to produce this much-anticipated documentary," he said.
We send all our love and prayers to Céline Dion and hope that she will soon be fully recovered.
Please, share this article to show her your support.