Burly bikers are supporting abused children in court against their abusers.

There are many crimes committed in this world, but nothing is more harsh and cruel than a crime committed against a child. Kids are so innocent, and they need someone by their side so that innocence is not taken away. Nowadays, with all the creeps and abusers around us, most parents have a hard time protecting their kids independently. Sadly, some kids still get abused on a daily basis. But just because the damage was done doesn't mean that we should let it go and forget about it. There is always something someone can do to prevent it from happening again.

Kids

can open and speak up against their abuser if they feel safe enough, so that's exactly why BACA is here.

BACA stands for Bikers Against Child Abuse. They are an organization that exists just for that reason. They do anything that they can to keep kids safe.

John Paul Lily started this nonprofit organization 20 years ago. In BACA, he is known as the "chief." He thought that child abuse was so traumatic that it was hard for kids to be just normal kids after going through something like that. So he took matters into his own hands and organized a burly biker group who could help him keep the kids safe and confident.

Kids saved by the BACA organization know that they are not alone, and as a result, they dared to face their abusers in court.

BACA members read a formal meeting with all the new kids that join their family.

They form a bond with the kids and take care of them. Suppose some of the kids are scared to go alone outside, to school, or anywhere, their parents or guardians can get their kids to be part of this organization. In that case, the bikers from BACA are always in a mood for meeting new kids, and they will ride to their home or to a place where the kids feel safe and they will meet them.

The first meeting with BACA is a special experience for every child.

In the beginning, the child is presented with their own biker jacket with a BACA patch sewn in the back. Everyone around knows that they are a member of this "big BACA family" who is always taking care of them. Then they are assigned to "primaries," and they give their numbers to the kids to call whenever they are in need. In the end, they take some photos for the kids to look at when they are scared to remind them that they are not alone and that BACA got their back. That's known as the 1st level of intervention within BACA.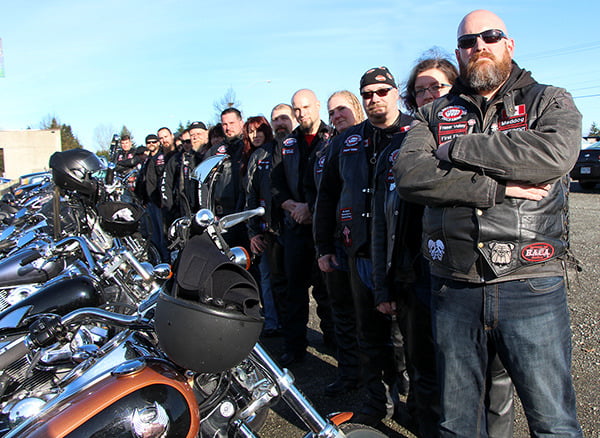 The 2nd level involves a heavier presence of BACA members around the kid and his home. They also do rides to get the attention of the people about the abuse that's going around in their area. And in a critical situation, if they see something suspicious, they will contact law enforcement to give them the information.
BACA members are always there for their kids, so they support their members when it's time to go to the courthouse.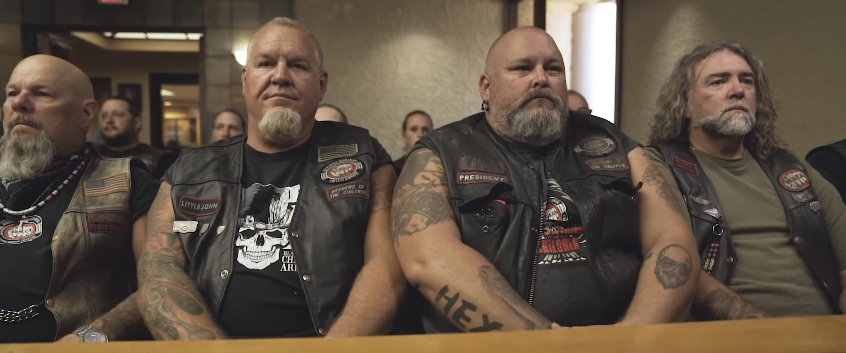 When the time comes, and the kids need to face their abuser in court in front of a judge and jury, BACA is there to give them all of the support they need.
This is the most important step when it comes to protecting the kid from being harmed again.
Children are already intimidated by adults. So when they need to face someone that already harmed them in any way. They can easily get scared and relive the situation as the original moment when they were hurt. In that case, the child is not in a condition to give the right testimony, and it may end with the abuser not being charged with anything. That means that the kid must live with the constant fear of the abuser getting close to him and hurting them again.
But having a group of burly bikers by your side, that's sworn that they will protect you no matter what can do a lot to bust a kid's confidence when they are facing this kind of situation.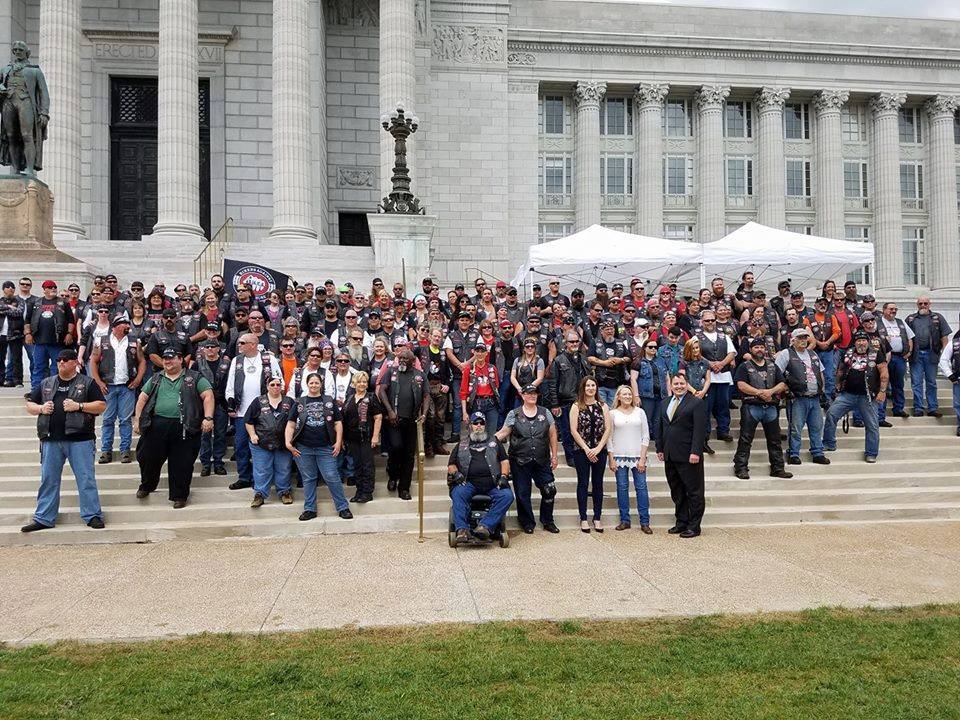 One of the most emotional BACA mottos is the testimony to why this kind of organization needs to exist.
Every kid deserves a fearless life.
With organizations like this, fewer kids get to live in fear as the days go by. BACA is trying to spread worldwide, but it's not an easy task because every member is a volunteer, and they need to be committed 24\7 and do everything to save a kid in danger.
Every person that wants to be a part of this nonprofit organization must go through a vetting process and one year of chapter rides before being accepted, that's because BACA wants to make sure that every kid that they meet feels safe, and they want to ensure the kids that they will never leave them alone.
To learn more about how to keep children safe from emotional, physical, and sexual abuse, visit their website. Below you have a video where BACA members explain why they do this and what they get in return from saving those children.