Andy Griffith was a man who marked an era in the television industry. Coming from a small town at the foothills of the beautiful Blue Ridge Mountains, Mount Airy, he and his family lived in poverty during the early years of his life.
Young Andy was in love with music and dreamed of pursuing a career as a musician, a wish that came true eventually. He attended the University of North Carolina at Chapel Hill in 1944 and earned a degree in music. Life, however, had much bigger plans for Andy who possessed numerous talents.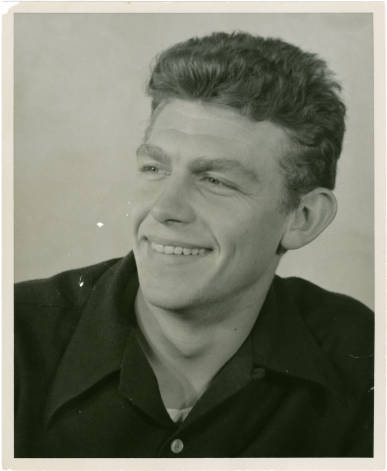 When he was in high school, he was a shy boy who wasn't aware of his capacities, but his fellow schoolmates believed he had a unique ability to make them laugh. From that moment on, he started to further explore his musical and theatrical talents and attended the drama programs at school.
His career in front of the camera started back in 1953 with his monologue, "What It Was Was Football," which was latter dubbed one of the best comedy monologues of all time.
This opened the doors to Ed Sullivan Show for Andy in 1954, the same years he was cast for the role of Will Stockdale in the TV version of the play No Time for Sergeants.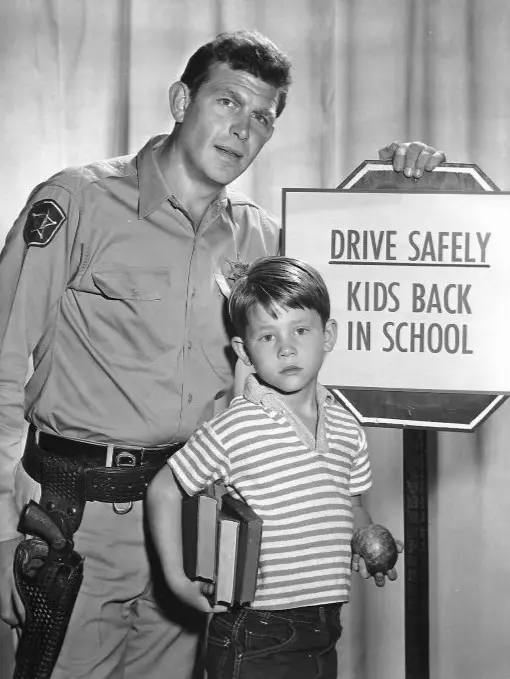 However, it was the role of Sheriff Andy Taylor in the all-time hit series The Andy Griffith Show, seen Monday nights on CBS, which aired for eight years. The popularity of the series was tremendous and it ranked among most popular sitcoms with millions of fans worldwide. There, Andy stared along his long time friend Don Knotts who played Deputy Sheriff Barney Fife. "Don had Andy literally in tears once a week. [I learned] about the spirit of collaboration, which I've carried with me forever," actor Ron Howard, who played Andy's son Opie, told Fox in 2018.
This show marked Andy's life forever. He didn't get any awards for his role, but was ranked number 8 on TV Guide's list of "50 Greatest TV Dads of All Time."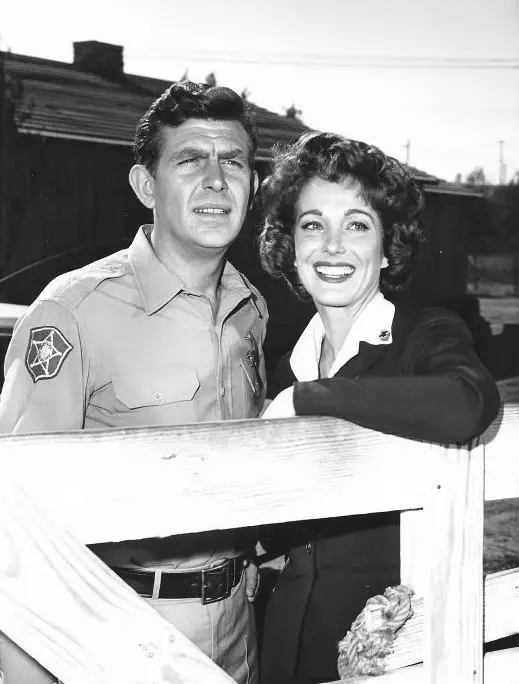 Why people loved The Andy Griffith Show so much was because it taught true family values.
After eight years, Andy decided to leave the show and embark on new adventures thus started his production company, Andy Griffith Enterprises. "I wanted to prove that I could play something else, but there were 249 episodes out there of 'Mayberry,' and it was aired every day. It was hard to escape," he said. Andy portrayed Ben Matlock, a crafty, good-natured lawyer, in the popular series "Matlock" in 1986 and won the hearts of fans once again.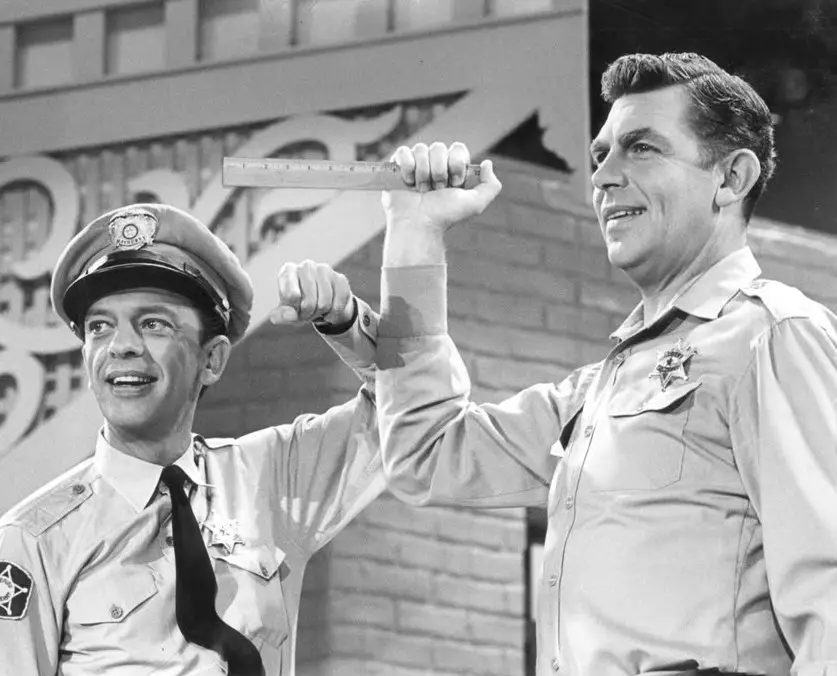 This incredible actor who made millions laugh was married three times. He and his first wife Barbara Bray Edwards adopted son Sam and daughter Dixie together.
Sam worked as a real-estate developer but struggled with alcohol abuse for many years and passed away in 1996 at the age of 37. Andy had a hard time accepting his son was forever gone and couldn't cope with the loss. Years after the tragic incident, Dixie spoke of how it all affected her father.
"It affected my dad on a very, very deep level," she said speaking to the Fox News "I went to my brother's funeral service, but my dad wasn't able to go. There would be too many magazines and cameras, and it just wasn't a good place for him to be."
She spoke how he wanted to keep his personal life away from the public eye. "So many people wanted to be a part of him. It goes back to the time when his show was on. It was such a sweet show, representing Americana at its best. We long for that in a way — the easier times, the gentler times," Dixie told The Denver Post. But he was a generous man and always there for his family. He enjoyed spending time with his granddaughters.
Andy Griffith died in 2012, at the age of 86 at his home in Manteo, Roanoke Island, North Carolina. His wife Cindi Knight, whom he married in 1983 was by his side when he left this world.
"Andy was a person of incredibly strong Christian faith and was prepared for the day he would be called Home to his Lord," Cindi said.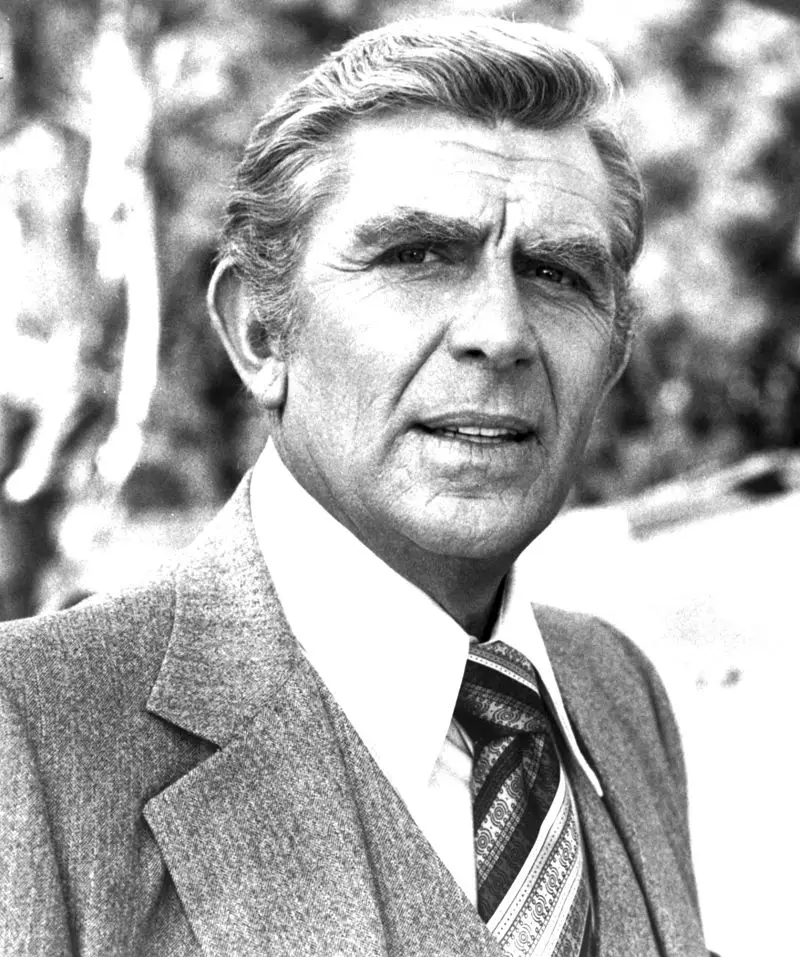 Country singer Brad Paisley couldn't possibly describe Andy any better when he said, "An actor who never looked like he was acting, a moral compass who saved as many souls as most preachers, and an entertainer who put smiles on more faces than almost anyone; this was as successful a life as is pretty much possible. Andy Griffith made the world a better place, and I was so proud to call him a friend."
Please share this with Andy's fans.