You can build the house yourself if less than eight hours and it can be a great investment for anyone who wants to enjoy some time alone, away from everyone.
Ever since Amazon has gotten the greatest market place, people can find anything they can image to this website, from dog clothes, to Do It Yourself houses. Lately, a product is blowing up since it has been published on Amazon and the buyers a so excited for it. It's about a small house called Allwood Solvolla Studio Cabin Kit., which you can build yourself from scratch, and it can be very handy.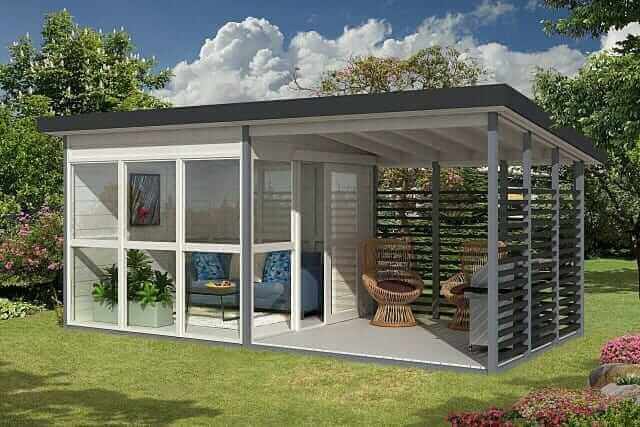 The house comes along with everything you need, except the foundation materials and the roof shingles. But I guess it is good news since you can build the 172 square foot home, in nearly eight hours with no too much of effort. If you are wondering about what this place can be used for, try as a getaway from the house you already have, or as a camping tool, or better yet, it can be very handy to place it in an exotic place, if you happen to own some land in Hawaii.
Once the house is finished, you can enjoy an indoor space of 86 square feet with floor to ceiling windows and a sliding door. The remaining space can be used as a small balcony where you can set a table for the summer or even a comfy futon to take a nice nap outside. The kit, however, does not come with electricity or indoor plumbing, but however both of these last can be installed. Looking at the price, I personally think this house can be a very good investment for the ones that are single, after all, you only have to pay onetime $7,250 and not pay rent ever again.