Regardless of whether you're a Whitney Houston fan or not, you're going to flip over this video. On the off chance that you are a fan, you will go wild, however, you may likewise shed a tear or two when you see the energy with which this young man chimes in with her. Take a couple of minutes to watch on the off chance that you as of now haven't. You won't be sorry you did.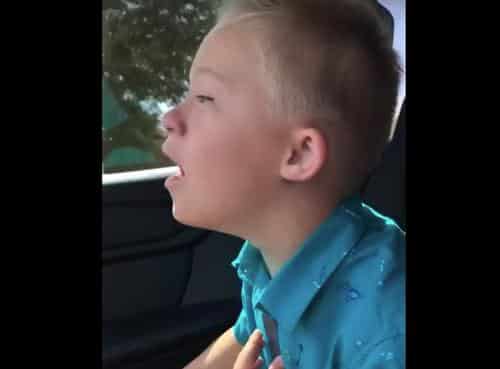 Dane Miller, a young man with Down Syndrome from Prosper, Texas, has demonstrated an affection for music since he was a little child, his mom Danna handed-off when she was met on Inside Edition. It was on a family vehicle trip when Dane was nine years of age in 2017 that his dad recorded him singing Whitney Houston's Grammy Award-winning tune from The Bodyguard, "I don't have anything".
Dane put such a large amount of himself into singing the melody that his dad couldn't avoid having a memory of it. Dane's auntie, Jeanne Miller chose to impart that memory to the world and posted it on the web. From that point forward, it has gotten a huge number of perspectives.
Dane's sibling, Dawson, is in charge of Dane's underlying enthusiasm for the tune when he downloaded it for Dane to find out about a month prior to his vehicle execution. Two or three Dane's other most loved specialists incorporate Taylor Swift and the Kidz Bop Kids.
Since the video circulated around the web, the family has begun a You Tube Channel called "Stunning Dane" so he can please you with a portion of his other most loved exercises.