Each day, more and more people are contracting the coronavirus, and reports are coming in saying that the death count is increasing. Unlike a few months ago, people are starting to take this virus seriously and locking themselves in their homes. Governments are advising people to stay at home and follow the instructions of health experts.
Throughout this challenging period, there have been kind and generous people helping out others and donating money to help fight the virus. The owner of the NFL team, the Atlanta Falcons, Arthur Blank, is one of many recent people that have donated.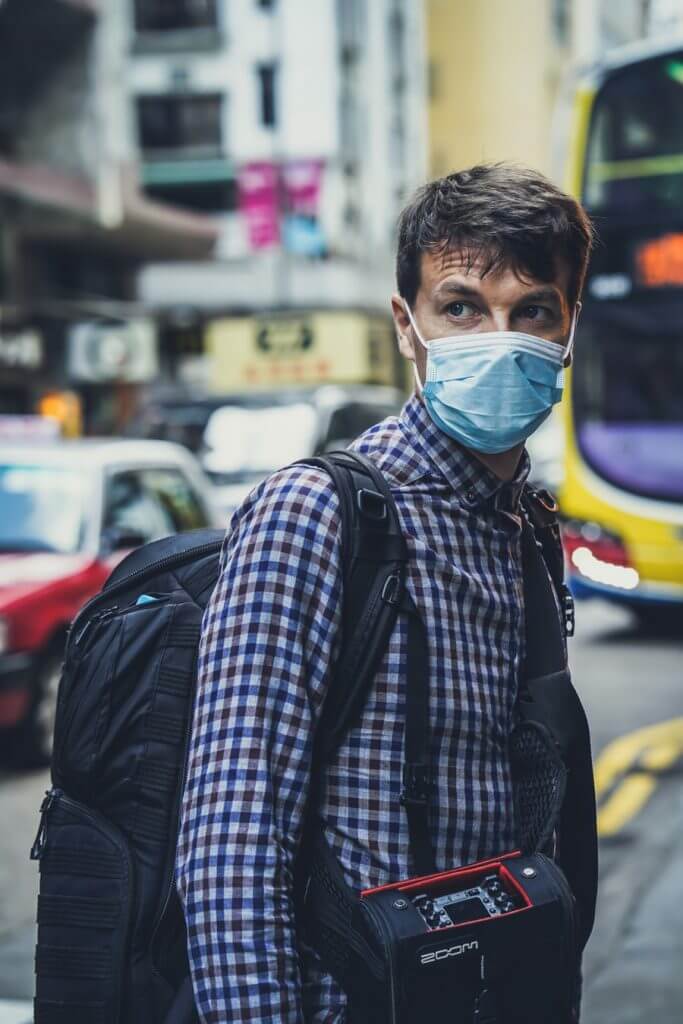 Since its outbreak, the coronavirus has spread almost all over the world, and there are no clear signs that it will go away any time soon. More than 200,000 people are reported to have contracted the virus. The last figure that has been reported is 266,175, and each day that number is rising. It is shocking to know that more than 11,000 people have lost their lives because of the virus. Because governments and country leaders have been hit hard and fast by this outbreak, they don't have a lot of choices on the table, other than advising people to stay at home isolated. The majority of countries have already banned significant events, gatherings of large groups of people, and prohibited any travel from and to countries that have a tremendous infection rate.
It was apparent that the virus would come to the US, and the first case was reported back in late January, in Washington. The person who was infected recently came back from a trip to China. After the first one, the numbers have been going up at an unimaginable rate. Since that first case in Washington, 16,000 plus more people have been infected, and more than 200 people have died. Many cities have declared a state of emergency, and President Donald Trump just last week has declared a national emergency. He has also freed up to 50 billion dollars of federal funding to battle the coronavirus pandemic, saying that screening websites and drive-by tests will be issued across the country.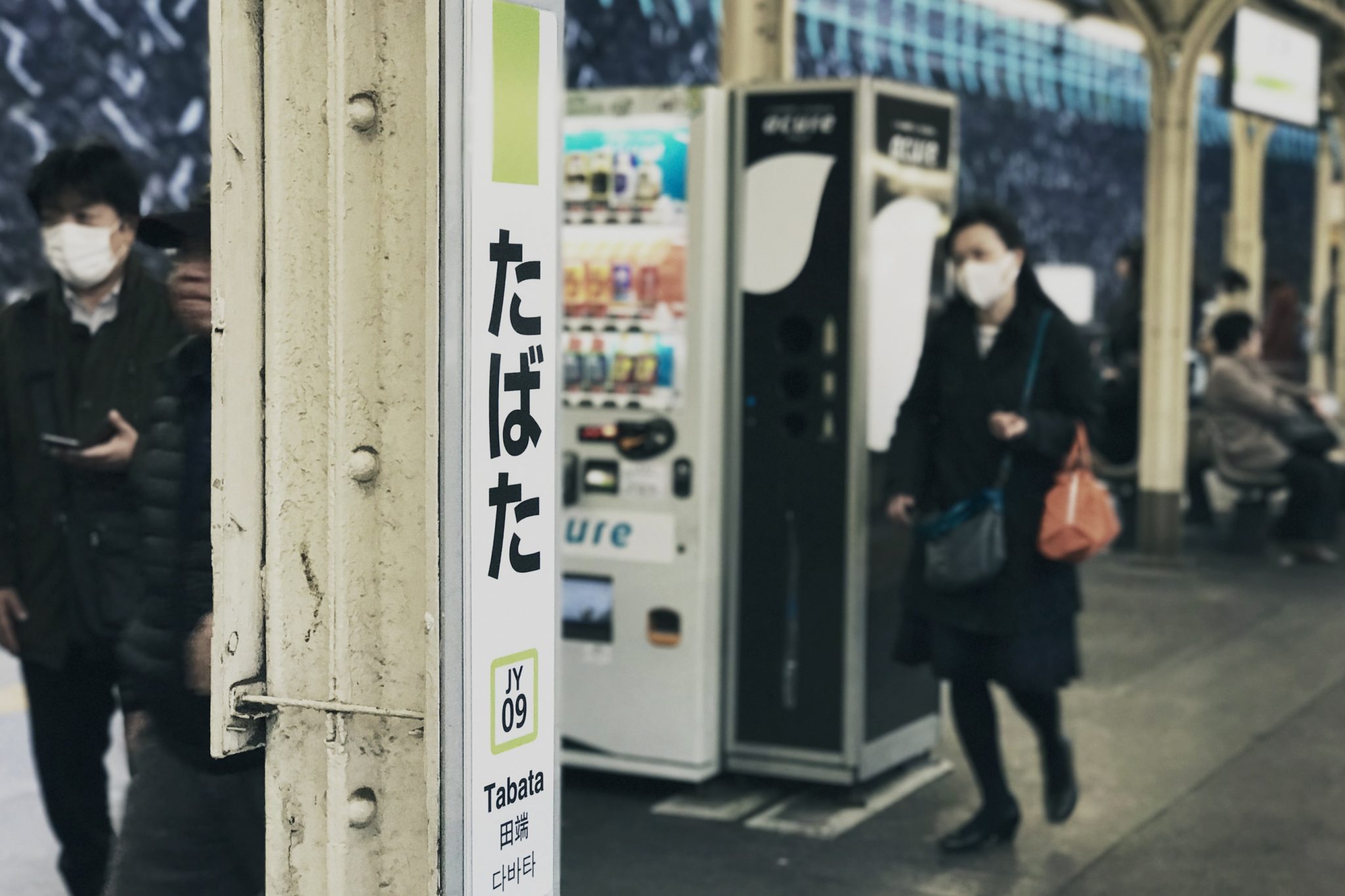 With this kind of information coming from country leaders, people have gone into panic mode, and following health expert's advice, they are staying at home in order not to catch the virus or help it spread even more. Doctors and scientists are working on finding a solution for the virus, but it is too early to have a cure in place. They are working day and night, but they do need funding in order to continue with their expensive experiments.
Donations have been coming left, right and center, and one of the most significant contributions that have been made is from Bill Gates and his wife. They have already donated 100 million dollars towards finding a cure for the virus. So much money has been donated, and yet treatment hasn't been made or found, but many people still have hope, and one of those people is Clive Palmer, an Australian politician, and businessman. He has recently donated 1 million dollars into a clinical trial program that will hopefully find a cure. Because of these generous donations, researchers at the University of Queensland will have all the resources to continue testing their theories. One of those is using a drug that is currently used to treat HIV and malaria patients. And now, maybe even those suffering from the coronavirus. He was quoted saying that in this hard time, Australian need to look after one another.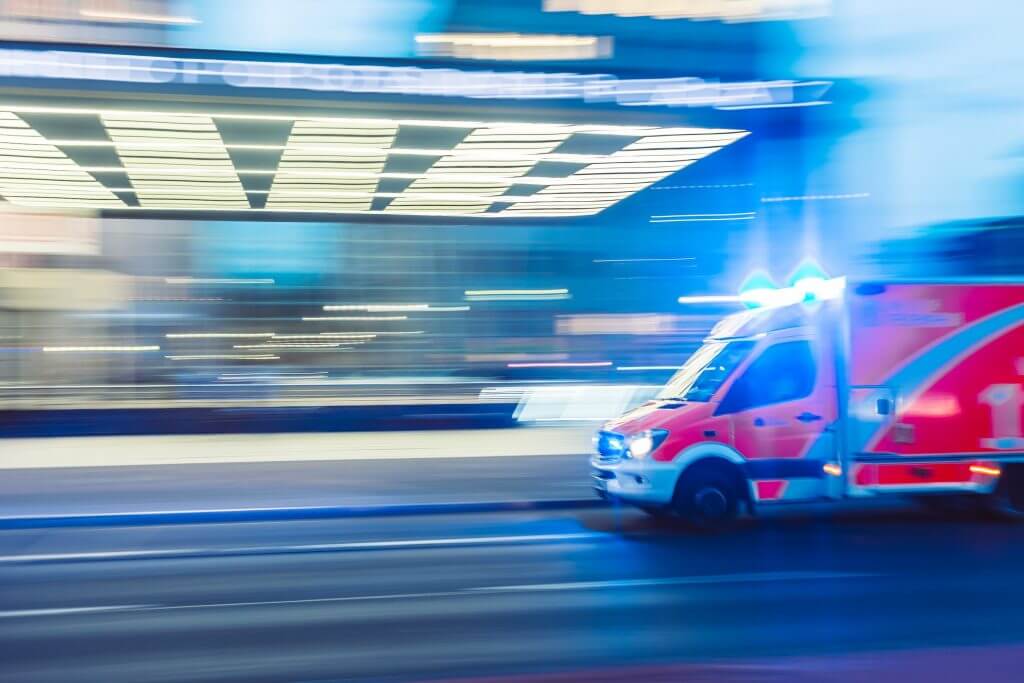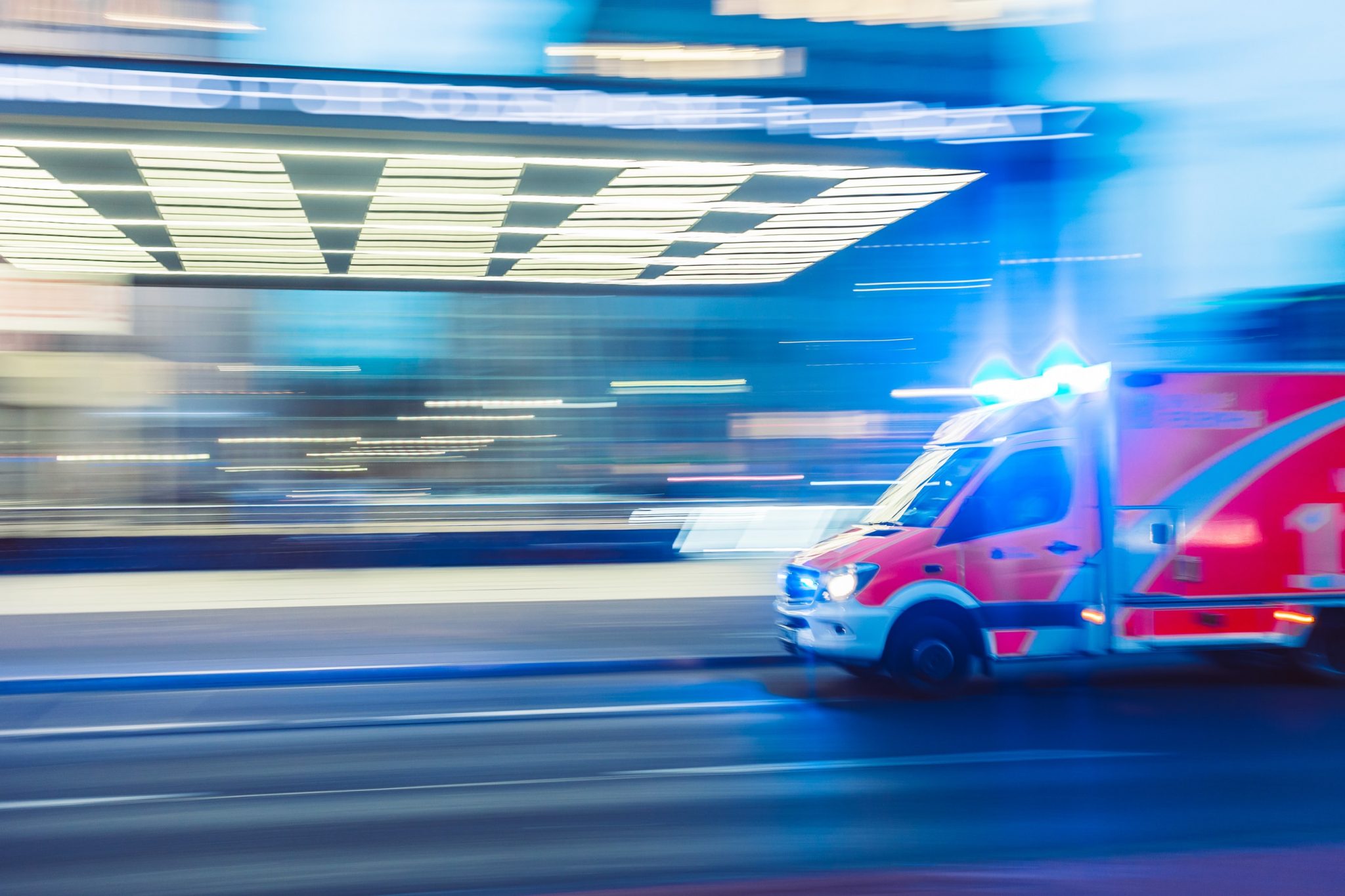 With the coronavirus reaching Australia, there have been 709 people infected, and 6 people have died from the virus. Palmer has urged other Australians that have done well in the country to remember previous generations and the sacrifices they have made. He says now is the time that they need to dig in their pockets and help out in defeating this life treating virus. With Palmer's donation and hopefully more donations like that, the chances of finding a cure for the virus can be increased. With all the resources at their disposal, only time will tell if something can be discovered.
Another man that has recently dug deep in his pocket, and tried to give as much as he can is Atlanta Falcons owner, Arthur Blank. He donated 5.4 million dollars in order to help out numerous communities. His announcement was made on the Falcons official website, where he said that the communities have to stick together because solutions to this terrible virus will be found more quickly if everyone works together. His donation will focus more on Georgia and Montana during this hard time. He has also said that he wants to make a difference and that more people should join him in fighting this terrible virus, which for the first time in history, is becoming a big problem. The donation that Blank has made will help people affected by this virus outbreak, either people who have already been infected or people who have sadly lost their job, following the closing of countless businesses. Funds will also be donated to Atlanta schools, police departments, and food banks. Parts of the donation will go to the Native Americans and foods back all over Montana.
For the past few months, celebrities have made the news, not only for their continues support and donations but also for some bad news. Having lost of wealth and being famous will surely give you lots of pleasures in life, life owning whatever car you desire, buying your dream house, and going on amazing and glamorous vacations. All of that's amazing. But having all of that money and being recognized everywhere, doesn't mean that you will be immune from the coronavirus. Even celebrities have come out saying that they have tested positive for the COVID-19, and the majority of others have been staying at home self-isolating.
For some time now that coronavirus or COVID-19 has been on every news channel, website, and newspaper headline. COVID-19 is a new coronavirus strain that's never been seen before. There haven't been any cases of it in the past. The World Health Organization has said that COVID-19 affects the respiratory system and the symptoms that you have to look out for are, shortness of breath, coughing, fever and breathing difficulties. It is known that the virus can be extremely dangerous to elderly people who also have other health issues, and in those cases, the virus can even cause pneumonia, kidney failure and worst of all, death. As the virus spread all over the world, and because it the virus doesn't care if you come from a wealthy or poor background, many celebrities have come out saying that they have tested positive for the virus. Here are some celebrities that are staying at home, self-isolating, and ones who have tested positive.
Rachel Matthews 
The actress who has been in Frozen 2 and Happy Death Day, has gone on her social media and has said that she had tested positive for the virus. She wrote that she has been in quarantine for a week and that she is waiting for further instruction. She noted that she has been getting a lot of information about the virus and will update her followers if something new comes up. She added that she is getting better each day, and will post information on the virus on her social media for everyone to see. She urged people if they had any questions, to message her and ask anything that is on their minds.
Kristofer Hivju
Known for his role in the mega-popular TV show Game of Thrones, Kristofer, posted on his social media that he had tested positive for COVID-19. He said he and his family are self-isolating in Norway as long as it's safe to do otherwise. He and his family are doing fine and that he only has mild symptoms.
Idris Elba
On March 16th, Elba posted a video on his Twitter, informing his fans that he tested positive for the coronavirus. He said that he didn't have any symptoms, but checked himself because he had an interaction with a person who tested positive as well. He urged people to self-isolate, wash their hands, and if they are feeling sick to go take the test. He ended his video by saying he will keep everyone updated on his health and urged people not to panic.
Ali Fedotowsky
Ali, who is a former participant in the show "Bachelorette," got tested for the coronavirus after she started exhibiting every symptom. She is currently waiting on the test results and has said that she will update her followers on social media the moment the results are done.
Jana Kramer
The country singer and actress flew to Canada because she had to film a movie. As soon as she got there, the US official informed the public that airplane travel will be prohibited and urged people to stay home. Jana wrote that she was wrong to fly out, but because production didn't get any notice about the new rules, they kept everything going. Fortunately, Jana and her kids were able to get back home in the US and self-isolate in time.
Gal Gadot
Known for her iconic role in Wonder Woman, Gal Gadot posted a photo on Instagram saying that she is home, isolating, and that everyone should do the same. She added that as soon as everyone stays home and avoids infecting themselves, their family, and others, everyone can go back to their normal lives.
Andy Cohen
The famous American radio and TV host posted on his social media, saying he is safe at home working. He posted a photo with hi toddler saying that he might have found a new co-host.
Zoe Kravitz
The actress posted a photo on Instagram with her dog, saying that she is staying and home and that all of us should do the same.
Angie Harmon
The writer, director, and actress posted a photo on her social media saying that she is home safe with all of her family and that they will enjoy each other's company every minute of the day.
Tamra Judge
She posted a photo on social media, saying that she is staying home and encouraged people to message her because times like this, we should all look out for each other.
Sarah Jessica Parker
The actress posted a video of herself playing the piano, saying that she will remain at home for however long it takes.
Lauren Conrad
The American TV personality and author, posted a photo on her social media, saying that isolating has been tough but pretty fun. She said that it is hard entertaining her kids every day and that she is almost out of ideas. On the photo, you can see a build living room pillow fort, and she has now channeled other people to join.
Sophie Turner and Joe Jonas
The Game of Thrones star, posted a photo on Instagram with her husband Joe Jonas, wearing a face mask. She said that there is no time to joke around and stay safe at home.
Breckin Meyer
The actor has posted on his social media, saying that we all now need to stay safe. He added that if you are home alone to not be scared and keep away from everyone to ensure not to endanger their health.
Julianne Moore
The famous actress posted a photo of herself enjoying a movie and saying that everyone sits tight and keep calm.
James Van Der
The actor posted a photo of him and his son, reminding everybody to wash their hands, stay at home, and enjoy the time spent with your family.
Vanessa Hudgens
The American actress and singer posted a photo of herself saying that already the self-isolation has started to get boring.
Lady Gaga
The singer and songwriter posted on her social media, saying that she had some conversations with a few doctors and scientists, and obviously, they told her to self-isolate and avoided being around people 65 or older. She added that she would love to see her parents and all of her grandmothers, but in order to keep them safe, she is staying at home and enjoying her time with her dogs.
Michael Douglas 
The popular actor posted a photo of him and his new dog called Taylor. He reminded everyone to stay at home, wash their hands, and be kind to one another.
Priyanka Chopra
Posted a photo on her Instagram with her dog saying the safest thing to do at this challenging period is to stay at home.
Michelle Pfeiffer
The actress posted a photo of herself working out and sending everybody love and support at this time.
Nicole "Snooki" Polizzi
The former reality star posted on her social media that she is going to be her children's teacher for the next few weeks because they aren't going to school. She said that she has already organized a whole plan and can't wait to start.
Lily Collins 
The actress posted a photo on her Instagram of her, her boyfriend, and their new puppy saying she is all set for home quarantine.
Alex Rodriguez
The ex-baseball player posted on his social media saying to everyone to stay at home and enjoy your family's company. He added a few suggestions to his followers. What book to read and what games to play while at home were just some of them.
Sophie and Justin Trudeau
Justin Trudeau, the Prime minister of Canada, and his wife have recently been tested for the virus, and their tests have come back positive. Both of them are now at home, self-quarantining.
Rudy Gobert
The center for the Utah Jazz was the first NBA player that was infected by the virus, and because of his condition and because of other players been positive, the NBA has postponed the whole season.
Gobert has posted a statement on his social media, saying that he wanted to apologize for his actions and to the people that he might have endangered. He added that at first, he didn't know that he had the virus and that his actions were careless. Now he is in self-isolation, taking all the measures to keep him healthy and has thanked all the people who have sent him positive messages.
Daniele Rugani
The Juventus defender was one of the first soccer players to be tested positive for the virus. After his test came back, other players in the squad were immediately placed in quarantine.
Orlando Bloom
The actor has recently returned to the Czech Republic where he was filming a movie. He posted on his social media that he is going to go in quarantine and will update if any news comes.
Tom Hanks and Rita Wilson
Hanks and his wife were one of the first big celebrities to have informed the public that they were positive for COVID-19. The 63-year-old actor and his wife were in Australia, where Hanks was working on the production of a movie about Elvis Presley. Hanks and his wife were taken to the hospital. After this, the actor posted on his social media that both had the virus. Hanks wrote on his post that they are extremely thankful to all the people in the hospital for taking good care of him and his wife and that they will stay isolated to ensure they don't spread the virus to anyone else. He added that this virus is no joke and that we have to follow the advice of doctors and experts, to make sure ourselves and everyone around us is safe and healthy. He finished his post by quoting a line from one of his movies saying, "There is no crying in baseball."
After Hanks and his wife went public with the news, Warner Bros., the distributor behind the film, came out with a statement of their own. They said that they are aware that one cast member that is featured on their Elvis feature film has the virus. They also stated that they are now in contact with the appropriate medical agencies to identify if anyone has been in close contact with the cast member. The added that their first priority is the safety and health of their company members and that they will do everything to ensure that. They ended their statement saying that Hanks is now in isolation and is receiving treatment.
Fans all over the world started posting and commenting, the first minute that Hanks broke the news to them. Some panicked because of his age, but others were pretty confident that Hanks would victoriously fight of the virus. Hanks is constantly posting and encouraging people to follow the advice of experts for their own and the benefit of their families. He has been posting every day from his quarantine and asking people to stick together and help each other out. After a week in the hospital, Hanks and his wife got the green light to go home. Fans were happy that Tom and his wife were finally alright to spend the rest of their quarantine at home.
But the latest news about his condition has shocked fans once again. Sandra Hanks Benoiton, who is the sister of Tom, has recently revealed that her brother's condition isn't good. Currently being on lockdown in Italy, Tom's oldest sibling, has shocked fans by some details on his health. She has been in Italy since 2016 when she moved there with her family and is now following Italy's authority's advice by sitting at home while the country is fighting off the virus. During self-isolation, she has been in constant contact with her brother. Despite Tom posting every day about his situation and health, Sandra has said different things about her brother's health. She has said that she has talked to her brother and thinks that he is not great but will be because the medical care in Australia is fantastic.
She added that she and her family are staying at home following measures and that the community they are a part of is wonderful. She took some jabs towards the US and UK, saying that they are not handling the situation as they should.