The wedding day is probably one of the best days of your life. The bride and groom are ready to say their yeses, and all of their relatives and friends are going to be there. Of course, you are expected to look your best, and having that beautiful white dress is not quite enough. Every bride wants to be a princess for that one day, so they also get their hair done and make-up.
There is one make-up artist that is the best when it comes to transforming the bride into a princess. His name is Arber Bytyqi, and he comes from Kosovo. Recently he has become an internet star when it comes to make-up. He has been posting before and after photos of his clients, and every single one of them looks stunning.
Here are some of the amazing transformations that Arber has done.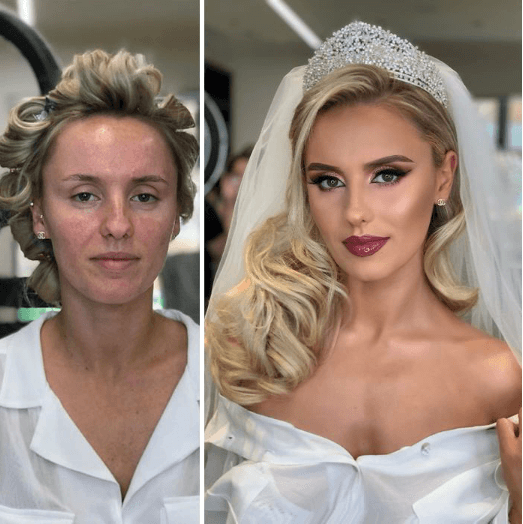 Before starting the whole transformation, he snaps a couple of pictures.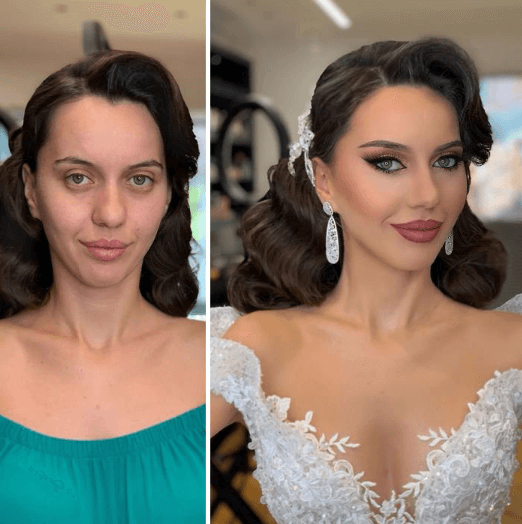 He has racked up more than 300,000 followers on social media since he began posting his work.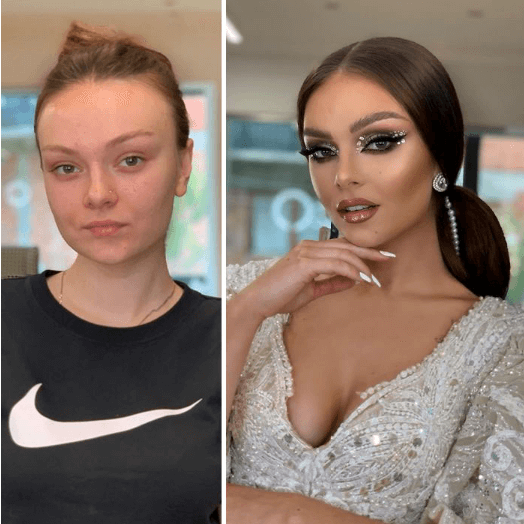 The work he does is unique and is different from other make-up artists, that is why so many brides choose him when it comes to make-up.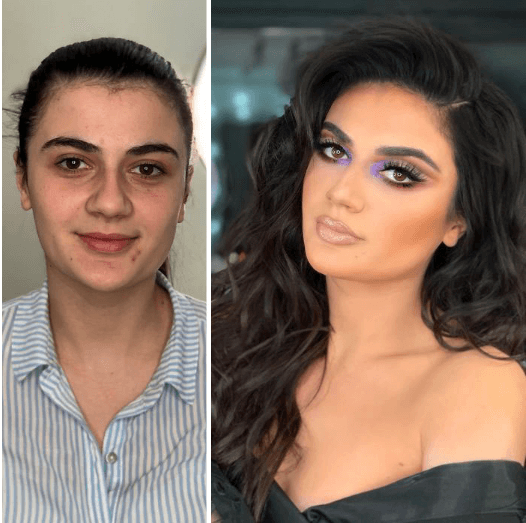 The whole transformation can take an hour or even more.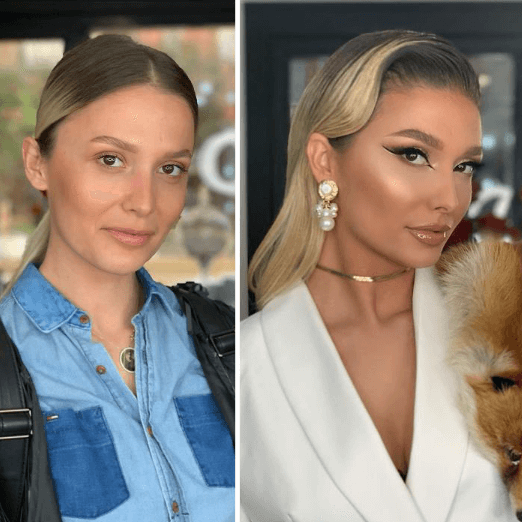 Arber has said that he has been interested in make-up since he was young.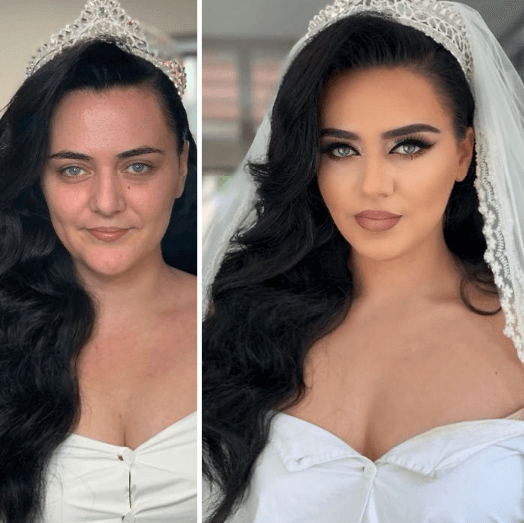 The one thing that he requests from the ladies is to bring a photo of the look they want to recreate and show it to him.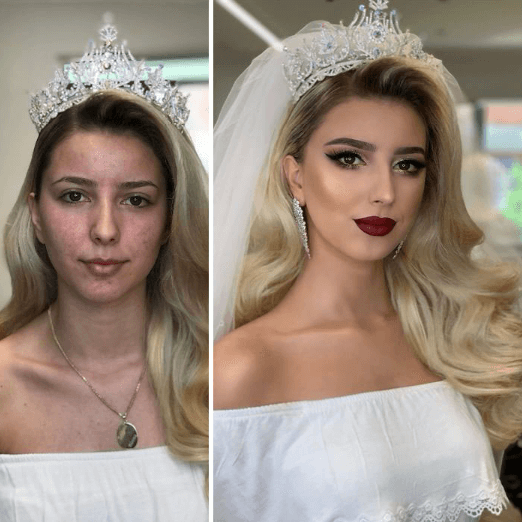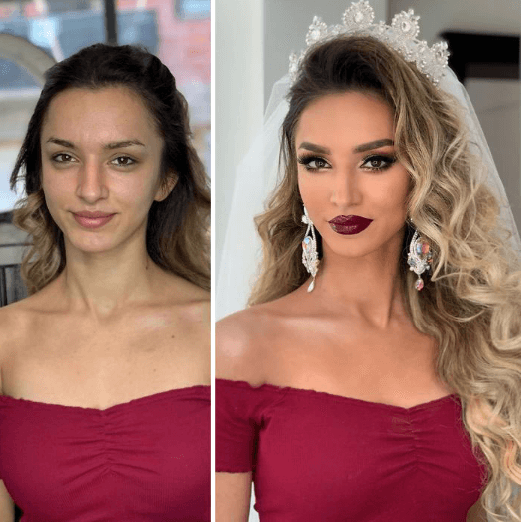 Arber has mentioned that even natural make-up can take quite a while to do.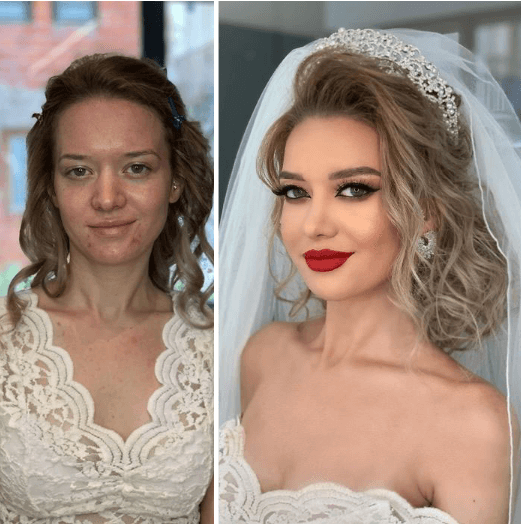 He also added that he and his team have more than a thousand clients each year. The busiest period is in the summer. More than 60 brides come daily, and Arber and his team have their hands full.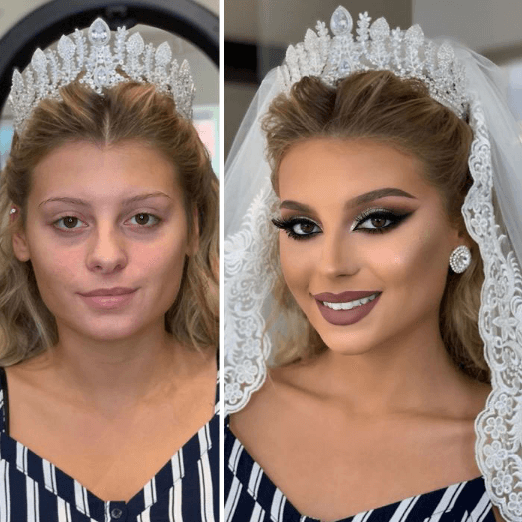 He encourages people to play with their make-up. To try out new things, shapes, colors, because in the end, if you are not happy with the result, you can clean it off.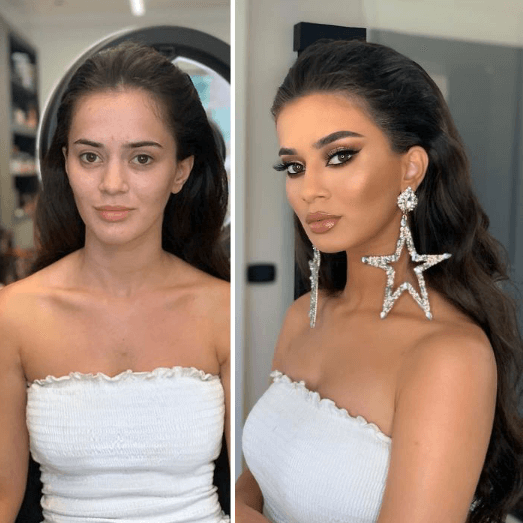 He loves his job, and he tries extra hard when it comes to brides. He wants every client to feel happy on their big day.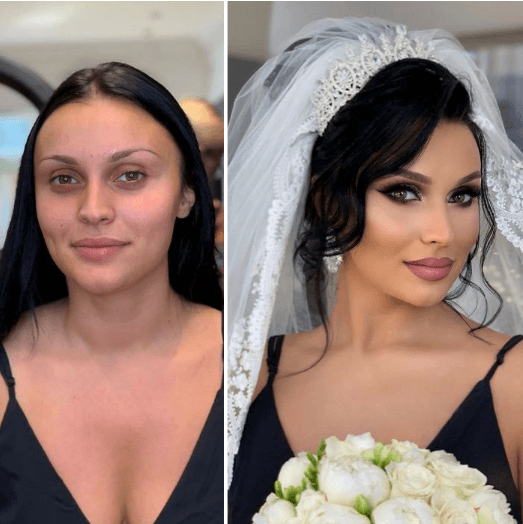 Just look at some of the work that he has done, quite amazing.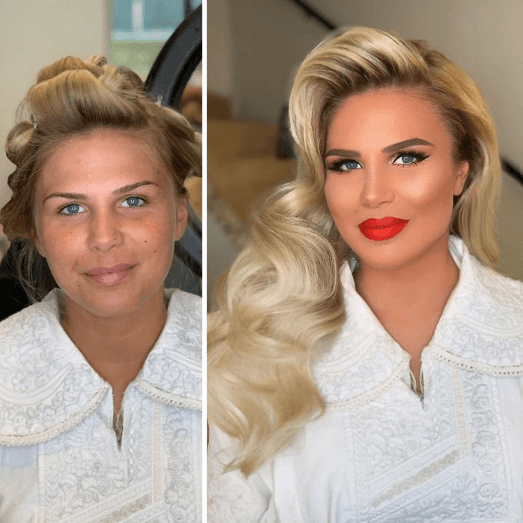 Glamourous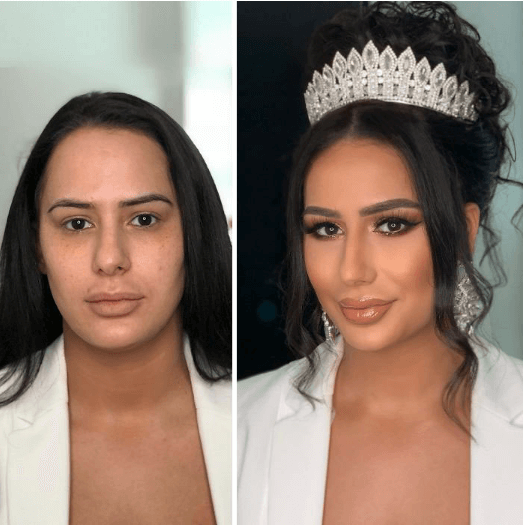 A bride with braids.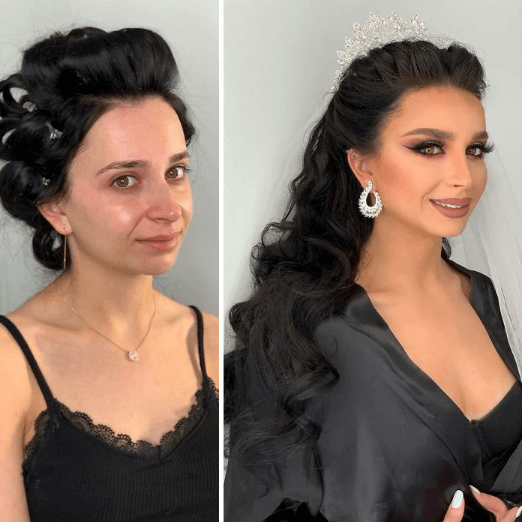 Red Lips
Gorgeous blush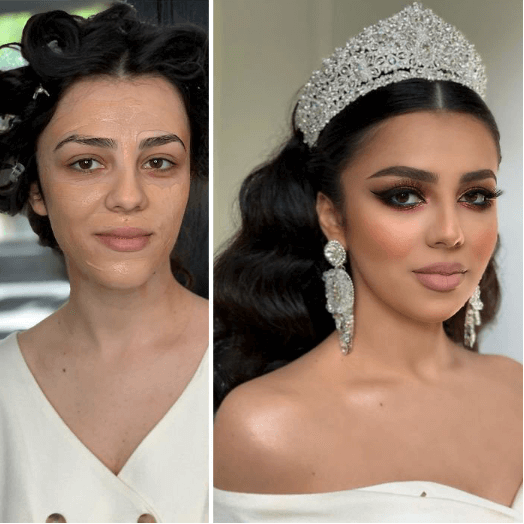 Dramatic eyes and lips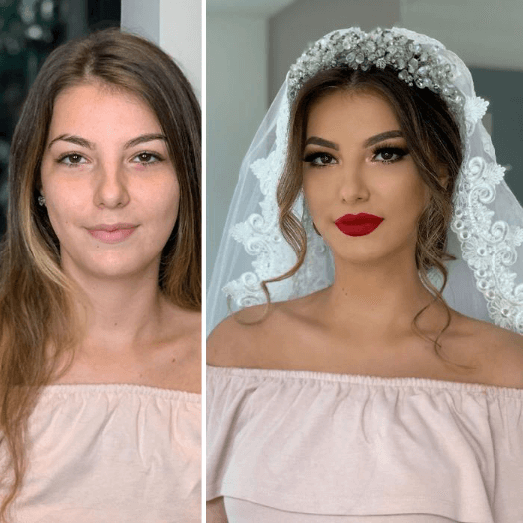 Just flawless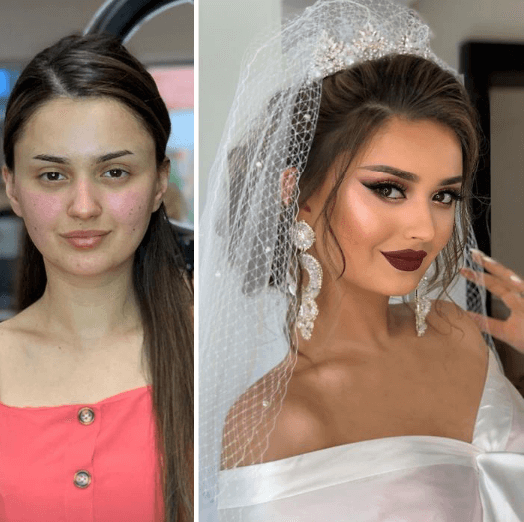 A stunning blonde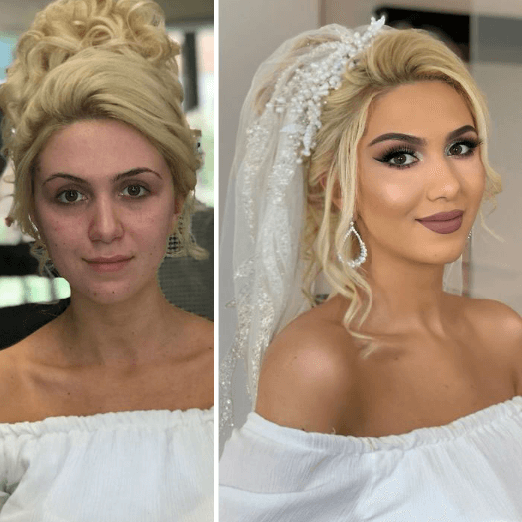 Dreamy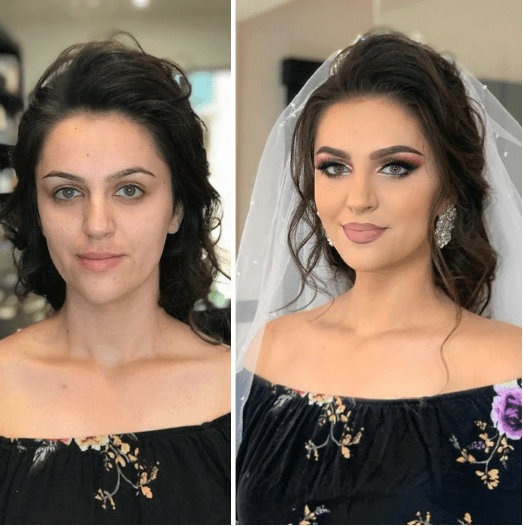 Queen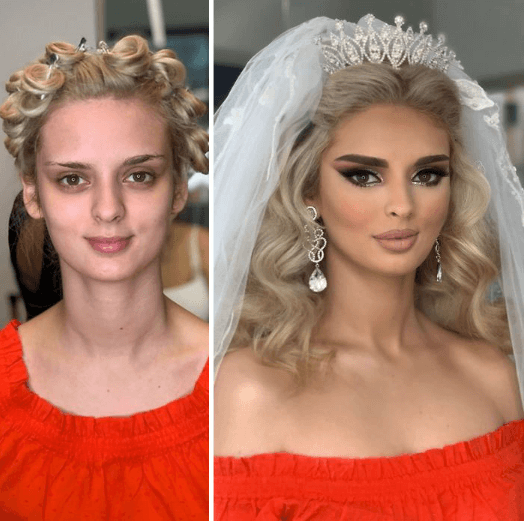 Make-up for a goddess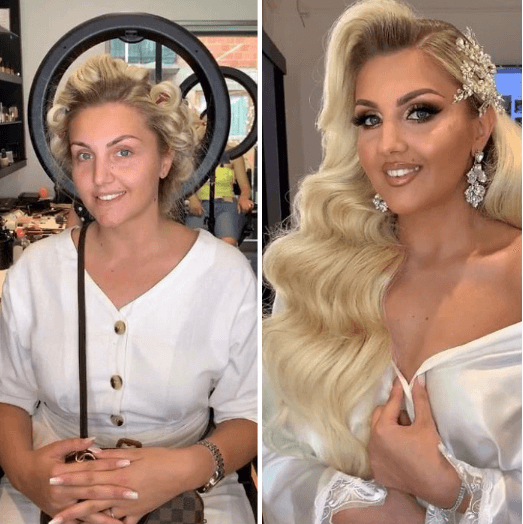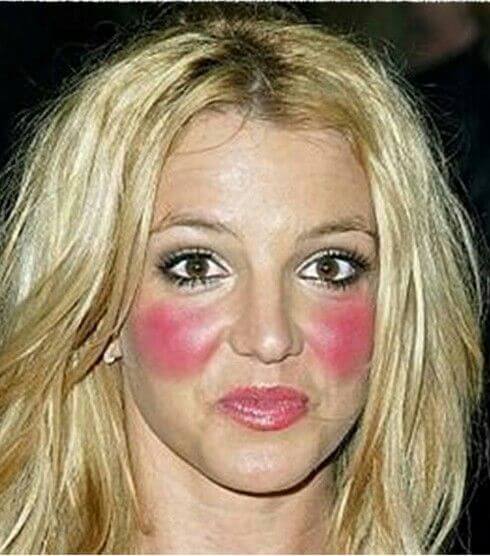 Let us know what you think about these incredible transformations.